Find below before and after photographs of a 5 bedroom hoarded house we cleared and cleaned. It took our hoarded house clearance specialists 5 days to clear the property from top to bottom.

The customer had posted us the keys a week prior to the property being cleared with the instructions to find some legal paperwork and anything else of value. We did manage to find everything the customer required as well as several handbags containing money. We then went back to the property a week later to clear it. Approximately twelve tons of waste was removed from the house by our hoarded house clearance staff and took five days to complete the full house clearance service.

(Scroll down for the before & after photographs)

---

Clearing a hoarder's house? The Cluttered House Clearance Company offer professional compulsive hoarding clearing services in the UK. Specialists in cluttered hoarder house clearance.

Call us now to discuss your situation, let us tell you how our service works.

The Cluttered House Clearance company are fully licensed with the UK environment agency (Environment Agency Waste Carrier License NO #: CBDU284870), we are also members of AFTA.ORG.UK the Anti Fly Tipping Association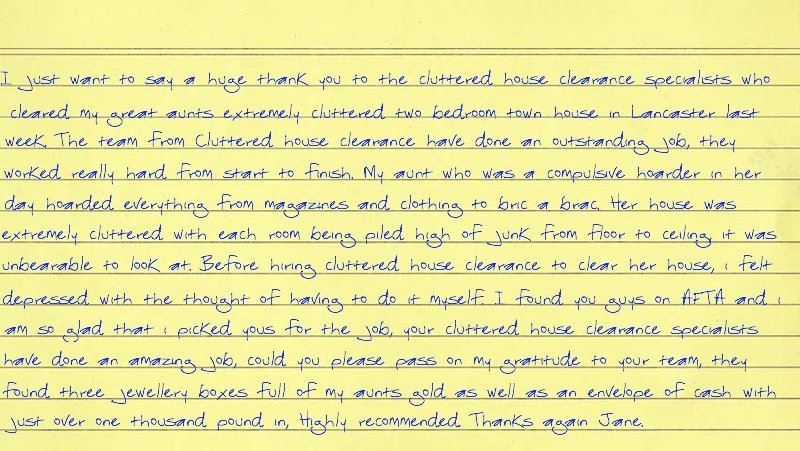 I just want to say a huge thank you to the cluttered house clearance specialists who cleared my great aunts extremely cluttered two bedroom town house in Lancaster last week. The team from Cluttered House Clearance have done an outstanding job, they worked really hard from start to finish. My aunt who was a compulsive hoarder in her day hoarded everything from magazines, clothing to bric a brac.

Hoarded house clearance before and after pics.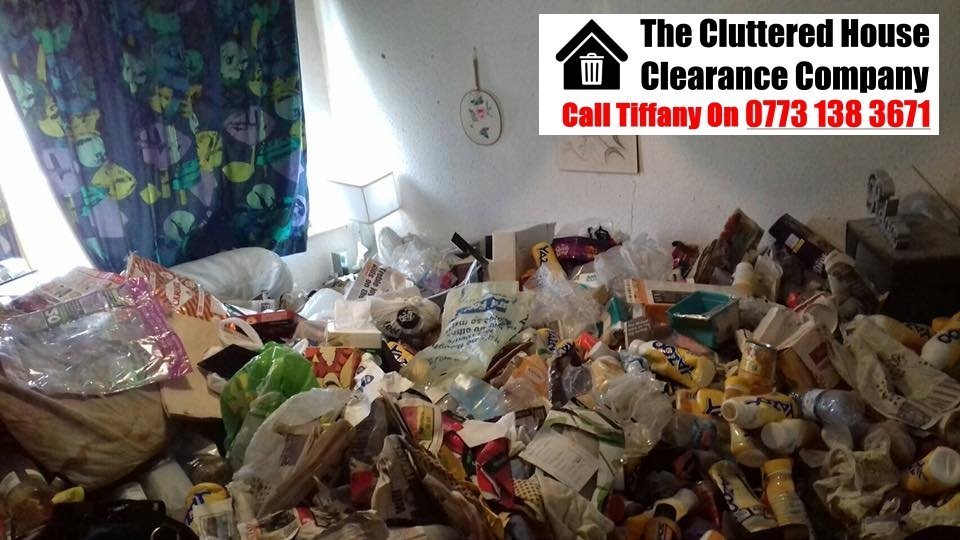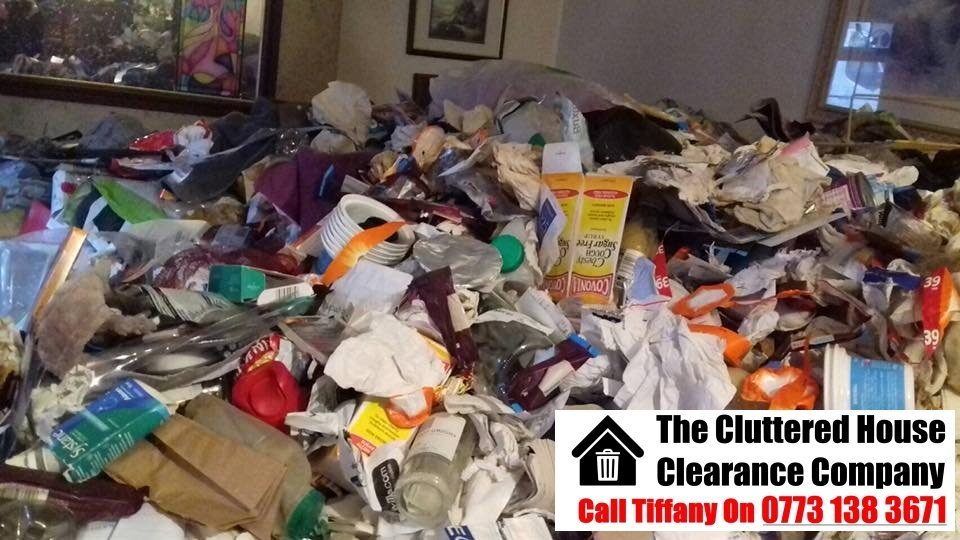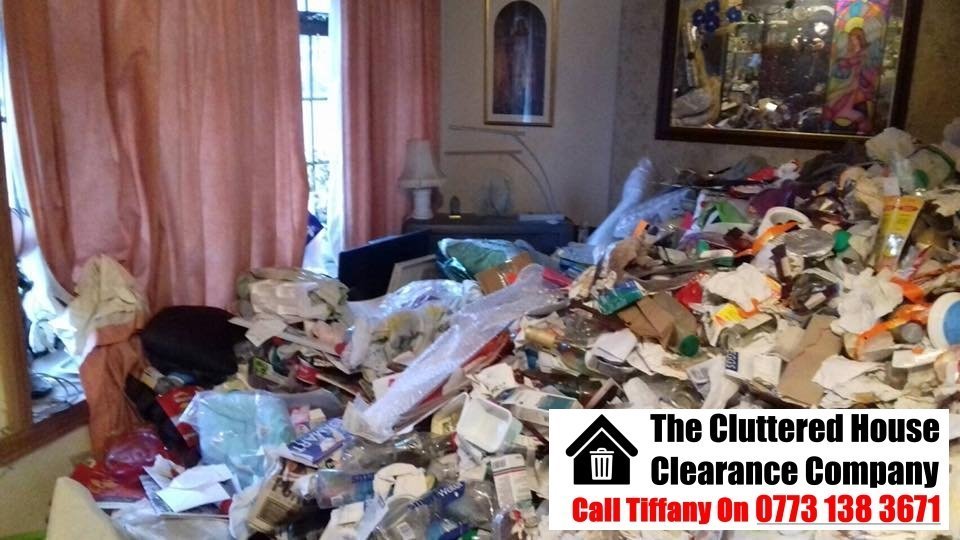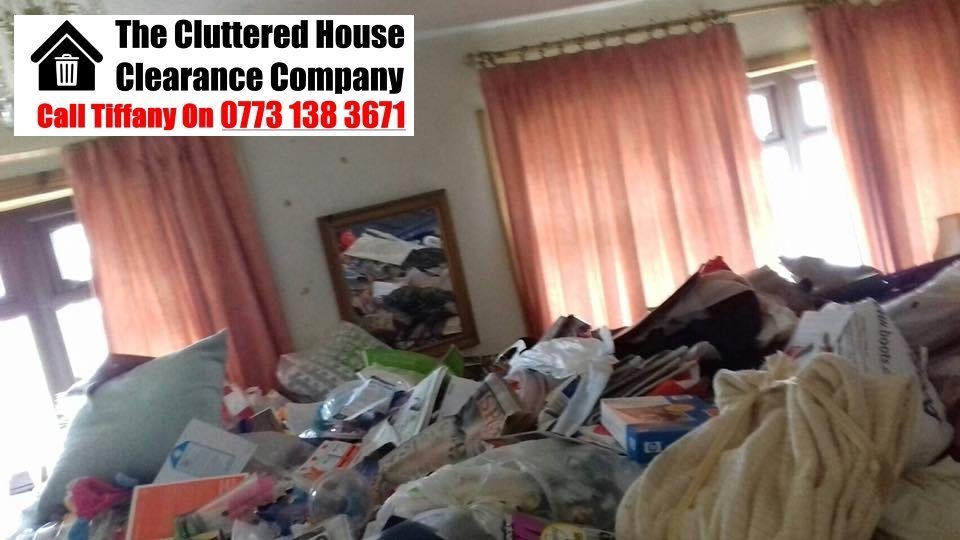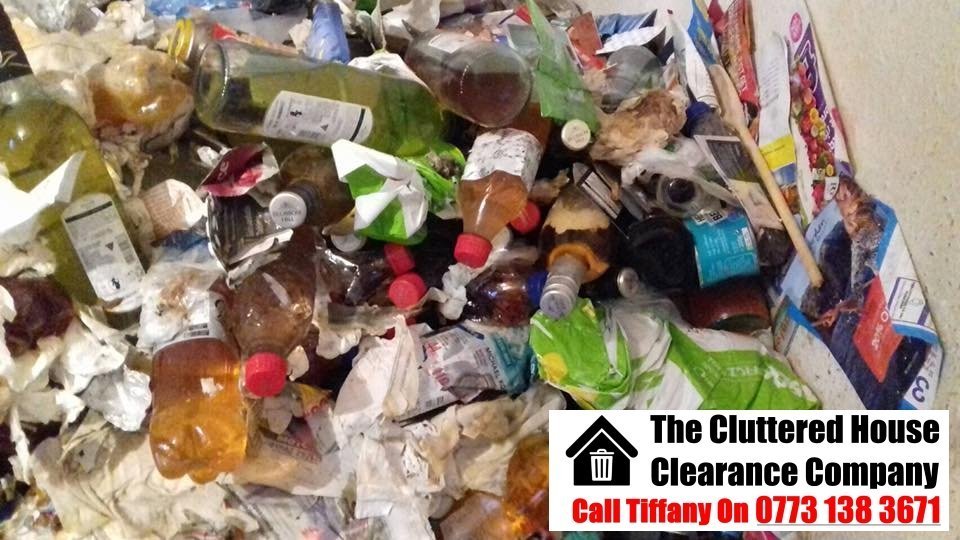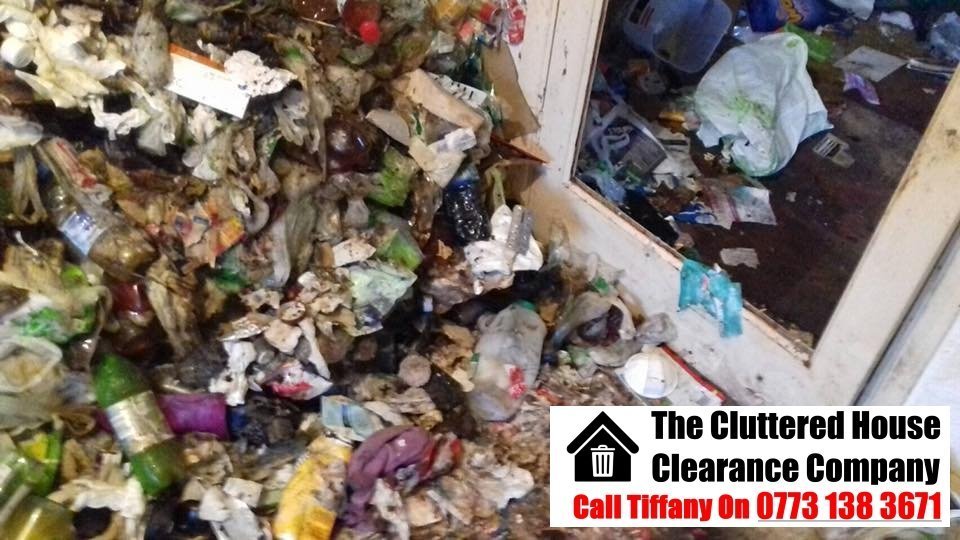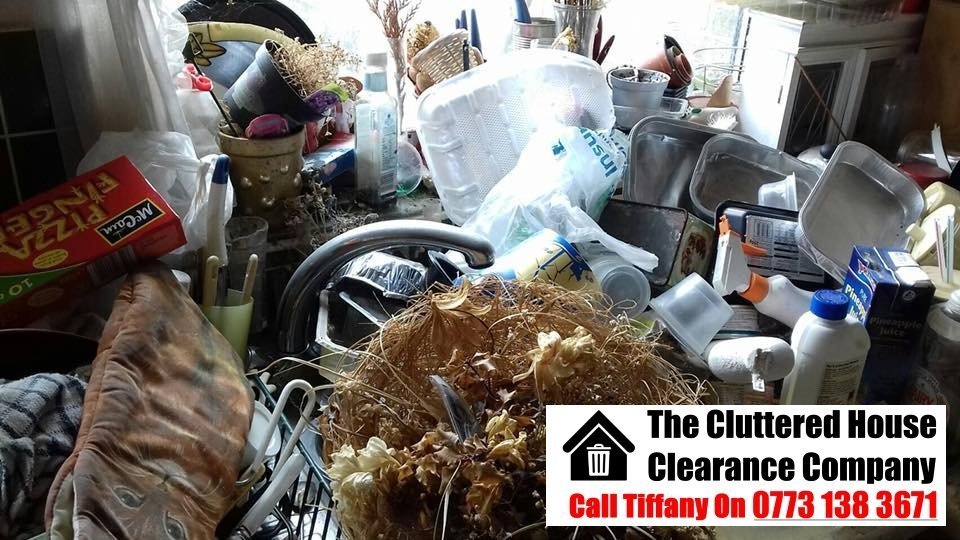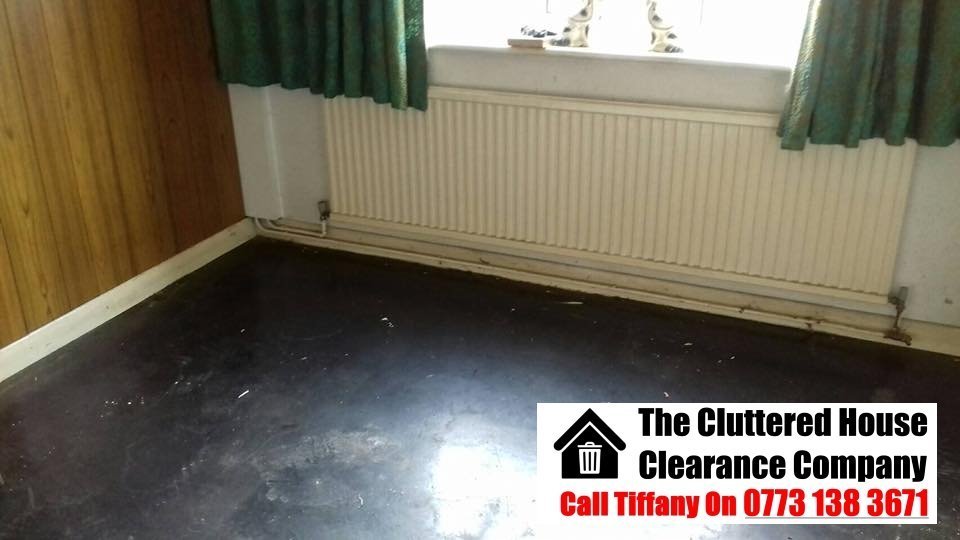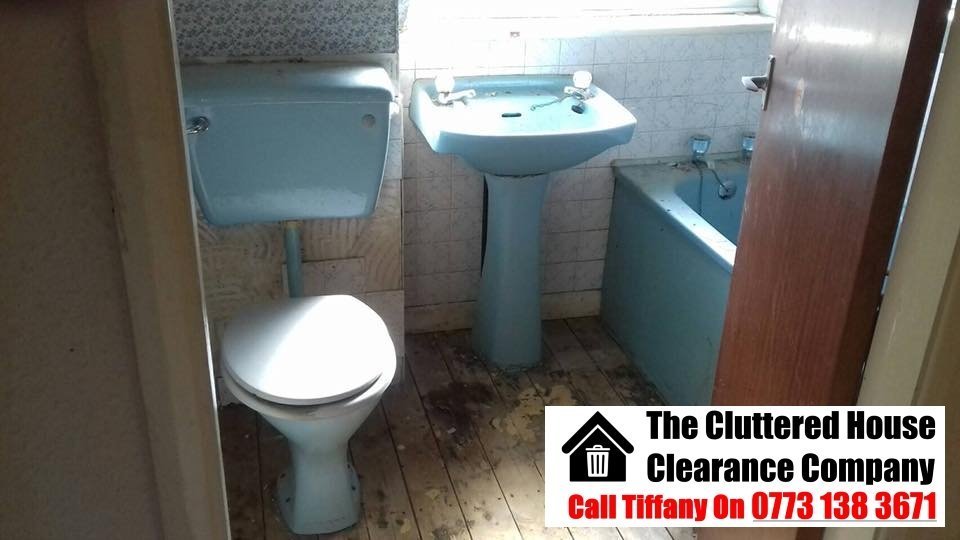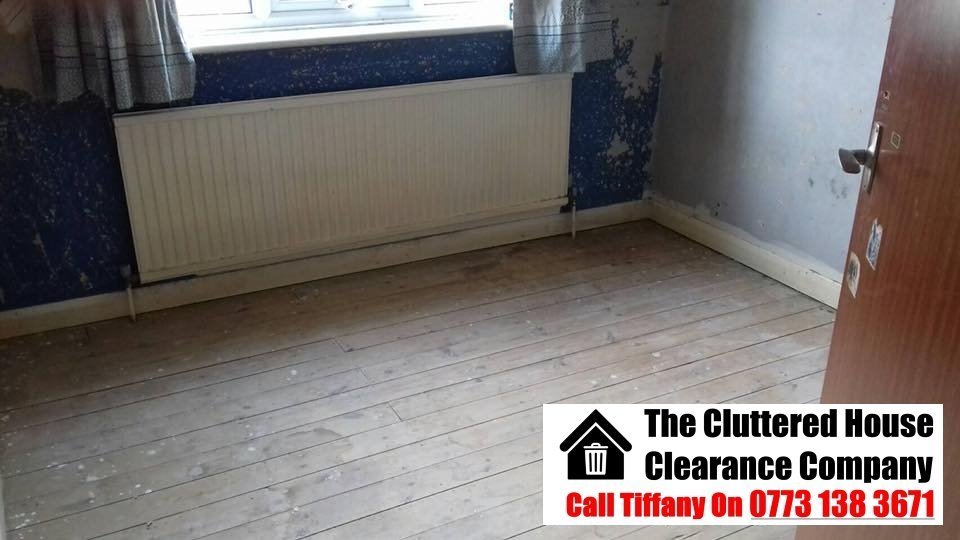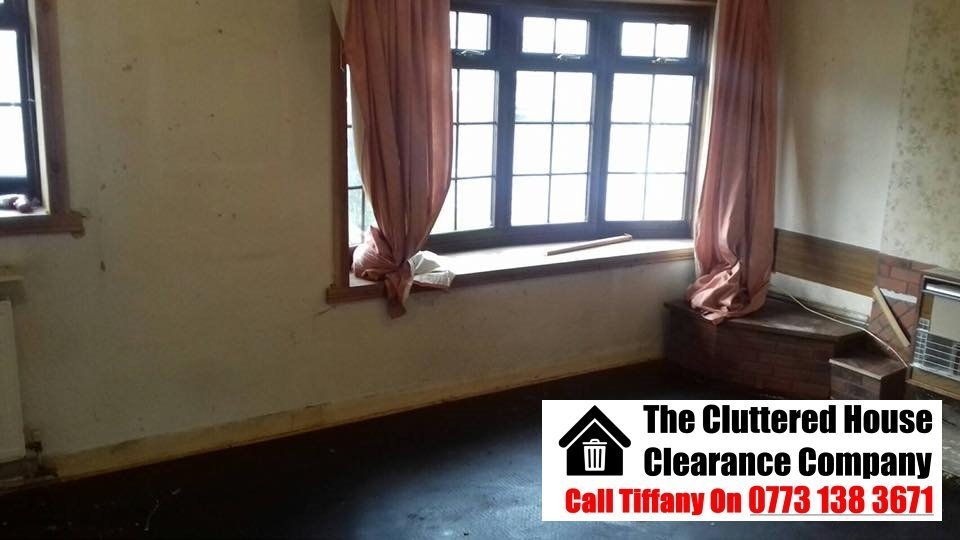 FREE Hoarded House Clearance Asset Recovery Service…

Our pre house clearance asset recovery service is 100% FREE. If we find NOTHING in the property then we ourselves expect nothing, no charges, no fees. We only get paid if we locate items of value and of course if you ask us to undertake the actual clearance after the search has been completed.

Please take a minute or two to read our page about our FREE Hoarded Houses Clearance Asset Recovery Service.