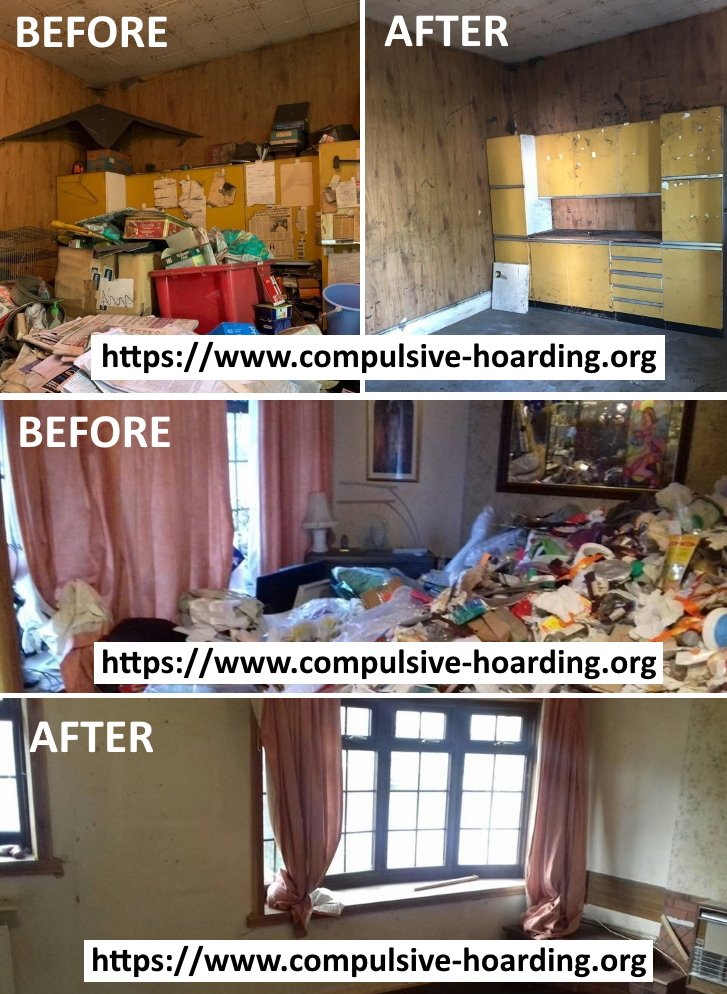 In our work on hoarding, we've found that people have very different ideas about what it means to have a cluttered home. For some, a small pile of things in the corner of an otherwise well-ordered room constitutes serious clutter. For others, only when the narrow pathways make it hard to get through a room does the clutter register.

To make sure we get an accurate sense of a clutter problem, we created a series of pictures of rooms in various stages of clutter – from completely clutter-free to very severely cluttered.

People can just pick out the picture in each sequence comes closest to the clutter in their own living room, kitchen, and bedroom. This requires some degree of judgment because no two homes look exactly alike, and clutter can be higher in some parts of the room than others. Still, this rating works pretty well as a measure of clutter. In general, clutter that reaches the level of picture # 4 or higher impinges enough on people's lives that we would encourage them to get help for their hoarding problem. Continued near the bottom of this page.

---

Clearing a hoarder's house? The Cluttered House Clearance Company offer professional compulsive hoarding clearing services in the UK. Specialists in cluttered hoarder house clearance.

Call us now to discuss your situation, let us tell you how our service works.

The Cluttered House Clearance company are fully licensed with the UK environment agency (Environment Agency Waste Carrier License NO #: CBDU284870), we are also members of AFTA.ORG.UK the Anti Fly Tipping Association

I just want to say a huge thank you to the cluttered house clearance specialists who cleared my great aunts extremely cluttered two bedroom town house in Lancaster last week. The team from Cluttered House Clearance have done an outstanding job, they worked really hard from start to finish. My aunt who was a compulsive hoarder in her day hoarded everything from magazines, clothing to bric a brac.

---

Living Room Hoarding Rating Scale 1-9

Bedroom Hoarding Rating Scale 1-9

Kitchen Hoarding Rating Scale 1-9

---

FREE Hoarded House Clearance Asset Recovery Service…

Our pre house clearance asset recovery service is 100% FREE. If we find NOTHING in the property then we ourselves expect nothing, no charges, no fees. We only get paid if we locate items of value and of course if you ask us to undertake the actual clearance after the search has been completed.

Please take a minute or two to read our page about our FREE Hoarded Houses Clearance Asset Recovery Service.