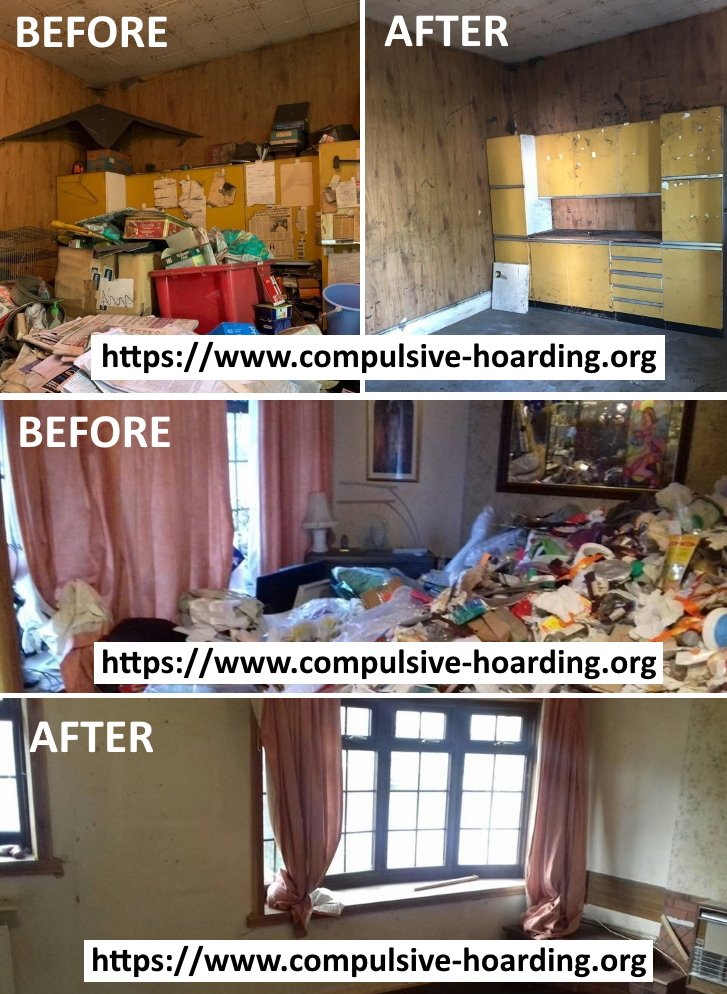 Hoarded House Clearance Case Study In Luton:

Hi, My brother and I have been left an old relatives house when she passed away. We visited the house this morning to see what we should do with it, and have realized that the relative has been a compulsive hoarder throughout her life.

We need a complete specialist house clearance to have her home cleared in order for us to sell it.

The house has four bedrooms, a lounge, a dining room, two bathrooms, a kitchen and a conservatory, and is situated in the Luton area.

After removing the front door to gain access, we have looked around to see if we could undertake the clearance ourselves, it is just too big a job. There is rubbish and junk piled to the ceiling in some rooms.

There are boxes of brand new items piled high also, we have removed a few things that had some value, the rest is to be completely cleared.

Is this something you can help with? Thank you, Alice.

Continued near the bottom of this page.