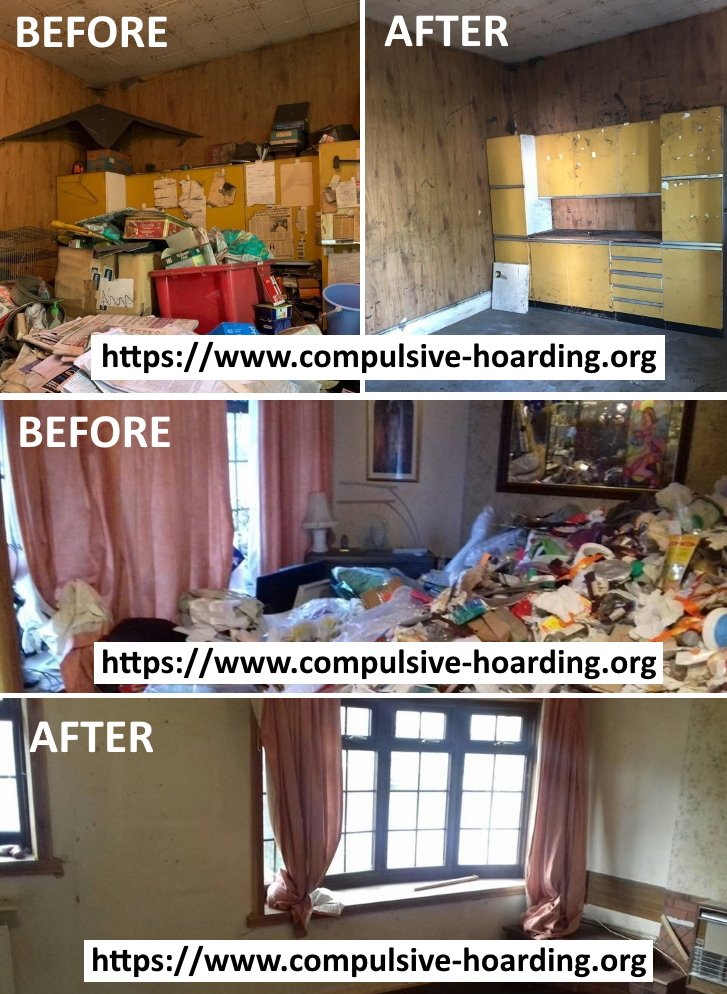 Question: "My mother was a hoarder, and I will soon need to book a house clearance company to clear the house. I have been highly motivated to keep clutter out of my own home. My son, however, is not as motivated and appears to have hoarding tendencies. Is it possible that early intervention treatment could help him avoid trouble with hoarding behaviors in the future?"

Answer: One of the things we are learning from our research is that for most people with compulsive hoarding, the problem starts very early. A recent survey of 751 people with hoarding problems, found that the majority reported an onset of hoarding behaviors prior to age 20. We don't yet know how many young people stop hoarding on their own; however, it seems reasonable to conclude, at a minimum, that the roots of adult hoarding are frequently found in childhood or adolescence. Continued near the bottom of this page.

---

Clearing a hoarder's house? The Cluttered House Clearance Company offer professional compulsive hoarding clearing services in the UK. Specialists in cluttered hoarder house clearance.

Call us now to discuss your situation, let us tell you how our service works.

The Cluttered House Clearance company are fully licensed with the UK environment agency (Environment Agency Waste Carrier License NO #: CBDU284870), we are also members of AFTA.ORG.UK the Anti Fly Tipping Association

I just want to say a huge thank you to the cluttered house clearance specialists who cleared my great aunts extremely cluttered two bedroom town house in Lancaster last week. The team from Cluttered House Clearance have done an outstanding job, they worked really hard from start to finish. My aunt who was a compulsive hoarder in her day hoarded everything from magazines, clothing to bric a brac.

---

Would early intervention help? Quite possibly. So far, treatment research has just focused on adults who have been hoarding for a long time, and to my knowledge, no one has systematically studied the effects of treatment on young people who hoard. But we have ample evidence from other psychiatric conditions, such as OCD, that kids and adults respond fairly similarly to various treatments. We also know from studies of conditions such as depression that a little bit of preventative treatment for young people who seem to be at risk can reduce the likelihood that the symptoms will worsen over time. One tricky issue raised by your question concerns your son's level of motivation. Time and again, we find that you just can't force someone into treatment and expect it to work. So you may need to be extra patient with him. Start by having a frank discussion of your concerns, but be sure not to let it turn into an argument. It might be that you have to "plant the seed" many times before he starts to acknowledge the problem, agrees that he needs to do something about it, and decides to allow others to help him.

---

FREE Hoarded House Clearance Asset Recovery Service…

Our pre house clearance asset recovery service is 100% FREE. If we find NOTHING in the property then we ourselves expect nothing, no charges, no fees. We only get paid if we locate items of value and of course if you ask us to undertake the actual clearance after the search has been completed.

Please take a minute or two to read our page about our FREE Hoarded Houses Clearance Asset Recovery Service.
Related Posts