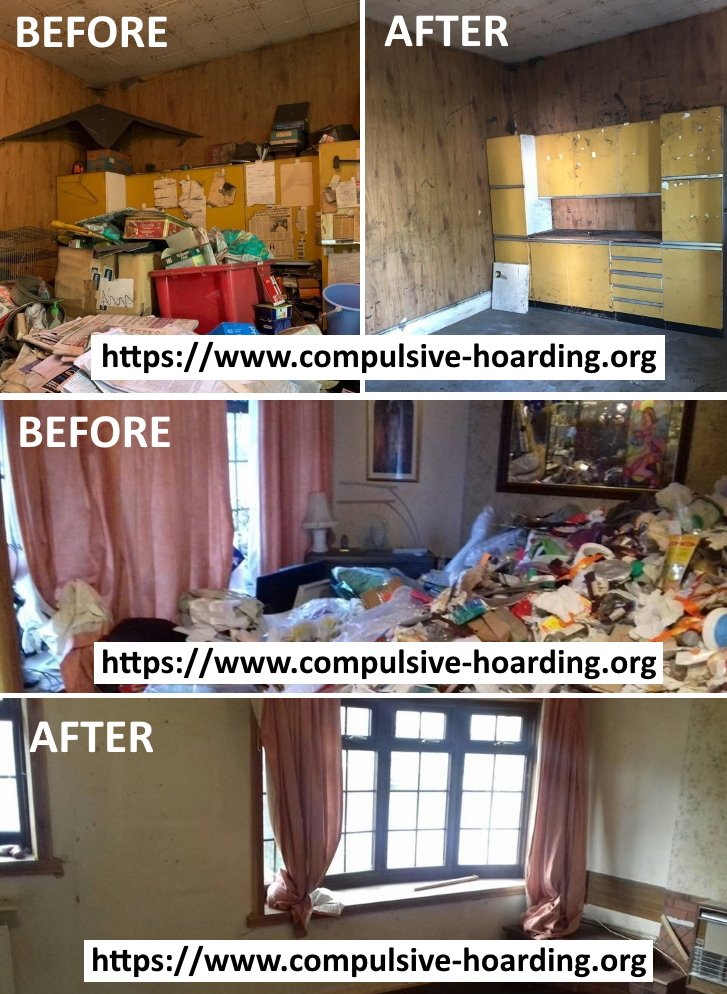 Question: My husband collects tools and other things to the point that our house is so full it looks like a warehouse. He keeps buying and buying. We recently were married, and now I think he is OCD/hoarding. Is it O.K. To clean up the house, he gets very frustrated when I do. Also, how do I get him to seek help? He thinks it is normal to live like this, and everyone sees the problem except him.

Answer 1: It won't really help him learn anything if you do the cleaning. Consider finding some leverage point so that you can insist that he receive some help and offer to participate so that you can help him learn to manage the problem. You can also set some rules that are reasonable about where he cannot store his things so you and the family can function effectively. It probably won't help to complain and criticize since this has most likely not worked in the past. You do need to take action by helping him identify a person in your area he can consult and arrange to go with him. This does take time since your husband likely has several skills he needs to learn to correct his thinking and behavior. Continued near the bottom of this page.

---

Clearing a hoarder's house? The Cluttered House Clearance Company offer professional compulsive hoarding clearing services in the UK. Specialists in cluttered hoarder house clearance.

Call us now to discuss your situation, let us tell you how our service works.

The Cluttered House Clearance company are fully licensed with the UK environment agency (Environment Agency Waste Carrier License NO #: CBDU284870), we are also members of AFTA.ORG.UK the Anti Fly Tipping Association

I just want to say a huge thank you to the cluttered house clearance specialists who cleared my great aunts extremely cluttered two bedroom town house in Lancaster last week. The team from Cluttered House Clearance have done an outstanding job, they worked really hard from start to finish. My aunt who was a compulsive hoarder in her day hoarded everything from magazines, clothing to bric a brac.

---

Answer 2: Most people who hoard are not very bothered by it – it is their families who want them to get treatment for it. It is fine for you to clean up the house so long as this doesn't cause any marital problems, but don't expect this clean situation to last! Can your husband agree to confine his hoarding to only certain places that you both agree on? Good luck.

Answer 3: You might try to start by educating your husband. It may also be that he doesn't have OCD, but has Obsessive Compulsive Personality Disorder. People with OCPD also have been known to hoard things, however, they don't see anything wrong with this, and even get satisfaction from it. In such a case, it is not very likely you will get him to change his views. Even in OCD, when someone is very resistant to the idea of treatment, there are limits to what you can do. You cannot force anyone to change. People can only change themselves. Even when they are motivated it is hard work. Other than educating someone, there is little else you can do with them. Best regards.

Answer 4: What you describe could be hoarding which is a form of OCD which is difficult to treat especially because many hoarders don't see it as a problem. Your cleaning up or getting rid of things will never be acceptable to him. Ultimately you may need to decide how much you can take and put pressure on him to get help because it is having an adverse effect on you.

---

FREE Hoarded House Clearance Asset Recovery Service…

Our pre house clearance asset recovery service is 100% FREE. If we find NOTHING in the property then we ourselves expect nothing, no charges, no fees. We only get paid if we locate items of value and of course if you ask us to undertake the actual clearance after the search has been completed.

Please take a minute or two to read our page about our FREE Hoarded Houses Clearance Asset Recovery Service.
Related Posts