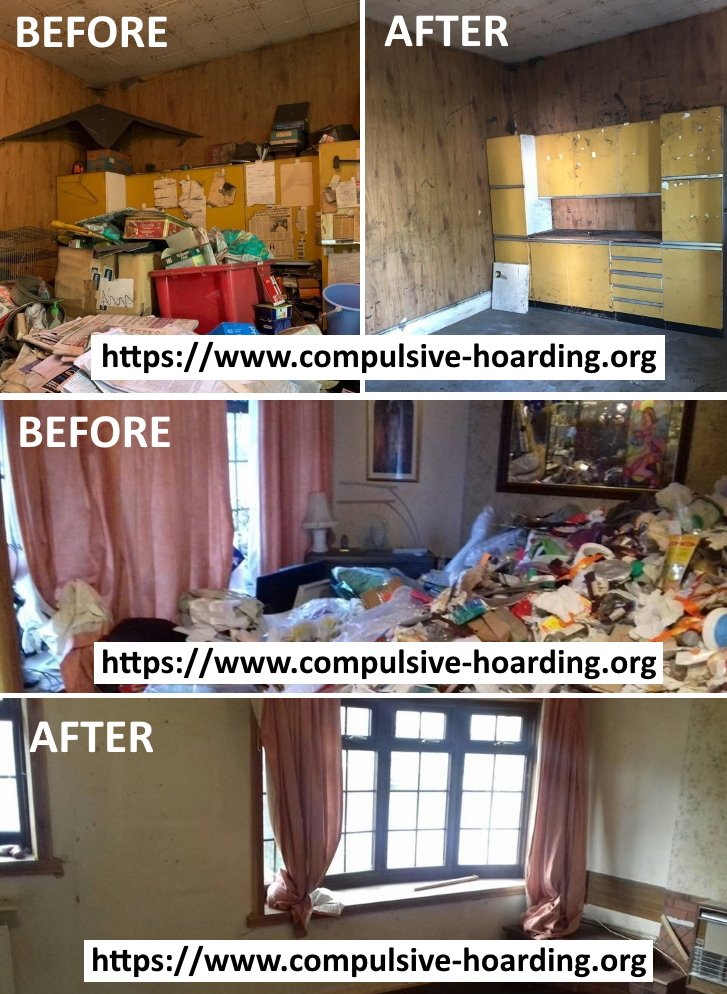 Question: I have come to recognize myself as a hoarder, but I don't seem to have any of the other symptoms of either OCD or OC Personality Disorder, at least not to any clinical degree. What implications does that have for treatment (given that the consensus seems to be that hoarding in OCD is extremely tough to treat)? Would the treatment be different? Is hoarding ever a symptom of any other disorder? Is there a non-OCDers syndrome? Thanks for any info you can provide.

Answer 1: Not having other OCD or OC Personality symptoms is not actually that unusual. Hoarding is classified as an OCD symptom, but we have seen a number of people who have no other OCD problems and we have not reason to think that treatment for hoarding should be different; if anything, it is a bit more complicated when a person also has other rituals like checking or washing. Treatment should include assistance in evaluating your reasons for acquiring and saving, beliefs and emotions associated with these and systematic efforts to reduce both symptoms and to help you discard and organize your remaining belongings. Good luck. Continued near the bottom of this page.

---

Clearing a hoarder's house? The Cluttered House Clearance Company offer professional compulsive hoarding clearing services in the UK. Specialists in cluttered hoarder house clearance.

Call us now to discuss your situation, let us tell you how our service works.

The Cluttered House Clearance company are fully licensed with the UK environment agency (Environment Agency Waste Carrier License NO #: CBDU284870), we are also members of AFTA.ORG.UK the Anti Fly Tipping Association

I just want to say a huge thank you to the cluttered house clearance specialists who cleared my great aunts extremely cluttered two bedroom town house in Lancaster last week. The team from Cluttered House Clearance have done an outstanding job, they worked really hard from start to finish. My aunt who was a compulsive hoarder in her day hoarded everything from magazines, clothing to bric a brac.

---

Answer 2: There may be other problems that lead to hoarding but the most common source is OCD. The way to answer the question is really to look at why you keep things. The lack of more typical obsessions and compulsions does not have much implication for treatment of hoarding. The response to hoarding that has the potential to work reasonably well is a cognitive behavioral treatment. It is likely to require a therapist with some special knowledge and willingness to come to your home.

Answer 3: Hoarding can be a symptom of OCD or OC Personality Disorder, however if you lack all the other signs of OCPD, then it probably is OCD. Sometimes you may see hoarding behaviors among those who suffer from schizophrenia, however, they may also have concurrent OCD as well. There is no other type of hoarding disorder that stands alone. Who told you that it was so hard to treat? That simply isn't true. If you are truly sick and tired of living an illness lifestyle, and feel very motivated to change (even if you aren't sure how to do it) then your chances or recovery are as good as anyone else's. Behavior therapy plus medications can be quite effective. I have seen many "horror houses" cleaned up and brought back to life. Don't get discouraged. Go out there and find someone with expertise in OCD treatment and get yourself a consultation. This will put the issue of diagnosis to rest, and then you can get on with your recovery. Best regards.

---

FREE Hoarded House Clearance Asset Recovery Service…

Our pre house clearance asset recovery service is 100% FREE. If we find NOTHING in the property then we ourselves expect nothing, no charges, no fees. We only get paid if we locate items of value and of course if you ask us to undertake the actual clearance after the search has been completed.

Please take a minute or two to read our page about our FREE Hoarded Houses Clearance Asset Recovery Service.
Related Posts