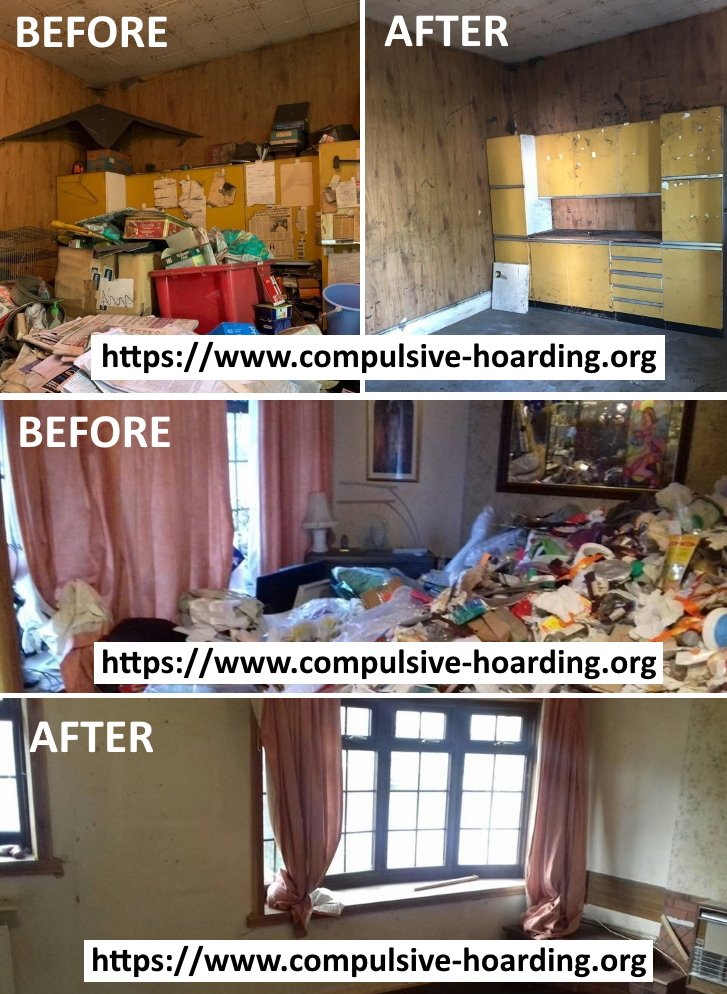 Question: I live in a O.A.P unit complex. One resident hoards massive amounts of newspapers, paper bags, jars/bottles in his bin, any other bin he can and his unit. All other residents are worried about fire. What can be done to insure a win-win situation?

Answer 1: This is a very difficult situation and some communities are now beginning to develop task forces of housing authorities, fire, police, social service and other organizations to work on this problem. An important part of the problem is often the lack of motivation on the part of the person who hoards to change their behavior. This can sometimes be enhanced if they can see a clear benefit in reducing the quantity of items of confining it to areas where no hazard exists. Someone will need to talk to the resident in a non-threatening way to find out what they are motivated to do (have more storage space, have more space in their flat, organize their things, so they can find items they need, etc.). Undoubtedly the person will need help in meeting whatever goals are set and how to do this depends on the resources available to help and what help the resident will accept. It seems pretty clear that removing the offending items without the hoarder's cooperation will likely just lead to a repeat performance. Good luck finding alternatives. Continued near the bottom of this page.

---

Clearing a hoarder's house? The Cluttered House Clearance Company offer professional compulsive hoarding clearing services in the UK. Specialists in cluttered hoarder house clearance.

Call us now to discuss your situation, let us tell you how our service works.

The Cluttered House Clearance company are fully licensed with the UK environment agency (Environment Agency Waste Carrier License NO #: CBDU284870), we are also members of AFTA.ORG.UK the Anti Fly Tipping Association

I just want to say a huge thank you to the cluttered house clearance specialists who cleared my great aunts extremely cluttered two bedroom town house in Lancaster last week. The team from Cluttered House Clearance have done an outstanding job, they worked really hard from start to finish. My aunt who was a compulsive hoarder in her day hoarded everything from magazines, clothing to bric a brac.

---

Answer 2: This form of OCD is very hard to treat in part because the hoarders usually don't want to deal with it as it causes too much anxiety. If you can get the individual involved with someone who understands the treatment of this type of problem then you may see some progress. It may be hard to find anyone who has treated this. There are a few things written about what we know about treating hoarding.

---

FREE Hoarded House Clearance Asset Recovery Service…

Our pre house clearance asset recovery service is 100% FREE. If we find NOTHING in the property then we ourselves expect nothing, no charges, no fees. We only get paid if we locate items of value and of course if you ask us to undertake the actual clearance after the search has been completed.

Please take a minute or two to read our page about our FREE Hoarded Houses Clearance Asset Recovery Service.
Related Posts