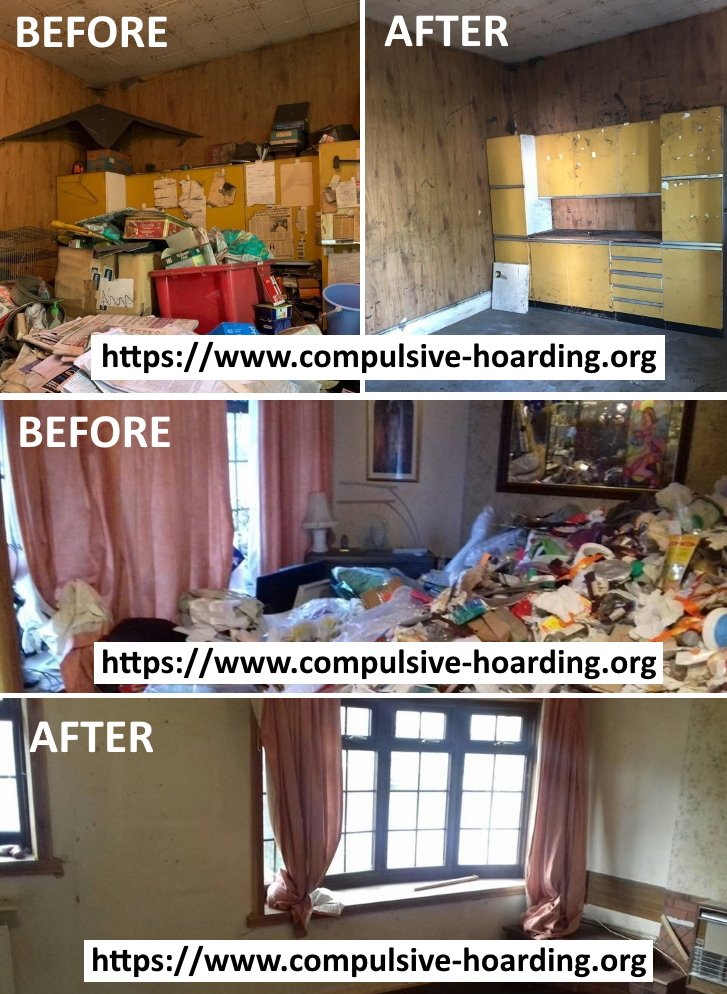 Question: A friend of mine has a severe problem with collecting "stuff," to the point where he can barely get into his flat, and his car is completely filled with junk. This has become overwhelming for him and thinks about it constantly, though he rarely summons the energy to do anything about it. He claims this is a form of OCD. Is it? If not, what might it be? Vicky.

Answer 1: Dear Vicky, our best judgment now is that hoarding is a form of OCD in which the obsession is about losing important things, making mistakes, and forgetting important life experiences or information that one may need in future. There also seems to be a stronger emotional attachment to objects among people who collect items excessively, and they tend to have considerable difficulty organizing their things and making decisions about how to categorize items and papers so they can put them away in useful places. Some therapists who treat OCD feel qualified to help with hoarding problems also and your friend may wish to contact an on-line support group devoted to active work on their hoarding problems. Continued near the bottom of this page.

---

Clearing a hoarder's house? The Cluttered House Clearance Company offer professional compulsive hoarding clearing services in the UK. Specialists in cluttered hoarder house clearance.

Call us now to discuss your situation, let us tell you how our service works.

The Cluttered House Clearance company are fully licensed with the UK environment agency (Environment Agency Waste Carrier License NO #: CBDU284870), we are also members of AFTA.ORG.UK the Anti Fly Tipping Association

I just want to say a huge thank you to the cluttered house clearance specialists who cleared my great aunts extremely cluttered two bedroom town house in Lancaster last week. The team from Cluttered House Clearance have done an outstanding job, they worked really hard from start to finish. My aunt who was a compulsive hoarder in her day hoarded everything from magazines, clothing to bric a brac.

---

Answer 2: This type of hoarding behavior is actually usually a part of OCD although there are other problems that can lead to it as well. It is a difficult problem to treat although some new ideas have been developed. The treatment involves cognitive behavior therapy and usually requires a therapist who will make a home visit.

Answer 3: Dear Vicky: This sounds like a type of OCD known as 'compulsive hoarding. Often, OCD is accompanied by depression, either as a biological problem, or as a reaction to having OCD itself. It really can be a rather overwhelming experience. The junk can become a serious fire or safety hazard, and sufferers have also been known to get evicted due to it. The best approach is for your friend to get treated with a combination of behavior therapy and medication. I have seen many cases successfully treated, and homes restored to normal again. All best wishes!

---

FREE Hoarded House Clearance Asset Recovery Service…

Our pre house clearance asset recovery service is 100% FREE. If we find NOTHING in the property then we ourselves expect nothing, no charges, no fees. We only get paid if we locate items of value and of course if you ask us to undertake the actual clearance after the search has been completed.

Please take a minute or two to read our page about our FREE Hoarded Houses Clearance Asset Recovery Service.
Related Posts