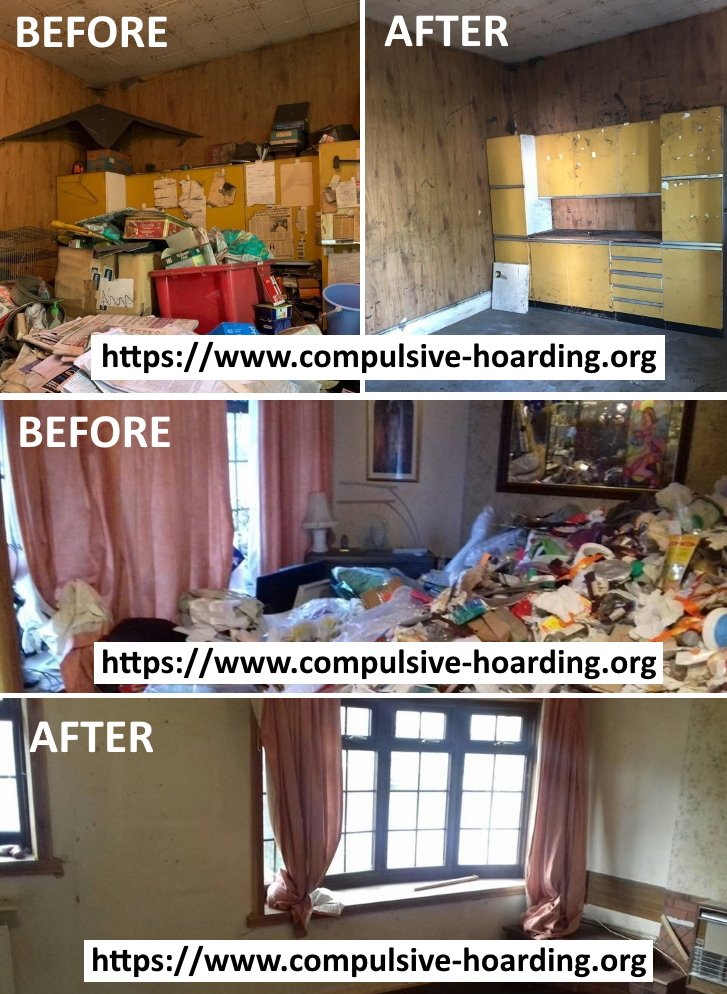 Question: "Clearing a hoarders house? What is the best way to deal with my mothers hoarded house. I need the details of a fully licensed company that are specialists in cleaning out cluttered houses. Can you help? I also have a question about my mums sister is who is still alive and also a huge hoarder, she hoards things and will not throw anything away. She lives alone and will not let anyone in her apartment. Getting her to see a medical professional will be difficult because she always denies there is a problem. We have tried to help her keep her place clean, but she always ends up hoarding again."

Answer 1: Problems like hoarding are difficult to deal with even under the best of conditions but when the individual involved does not want to do anything about the problem it can become almost impossible to deal with. There are two things that make sense to me as a starting place. First have a conversation with your aunty about what you see as the problem and consequences as well as what might be done to work with it. Second except in life threatening circumstances stop any behavior which serves to enable her dysfunctional behavior. This would include your cleaning up since it is unlikely to change the problem behavior and may increase her anxiety which she responds to by increased hoarding. Continued near the bottom of this page.

---

Clearing a hoarder's house? The Cluttered House Clearance Company offer professional compulsive hoarding clearing services in the UK. Specialists in cluttered hoarder house clearance.

Call us now to discuss your situation, let us tell you how our service works.

The Cluttered House Clearance company are fully licensed with the UK environment agency (Environment Agency Waste Carrier License NO #: CBDU284870), we are also members of AFTA.ORG.UK the Anti Fly Tipping Association

I just want to say a huge thank you to the cluttered house clearance specialists who cleared my great aunts extremely cluttered two bedroom town house in Lancaster last week. The team from Cluttered House Clearance have done an outstanding job, they worked really hard from start to finish. My aunt who was a compulsive hoarder in her day hoarded everything from magazines, clothing to bric a brac.

---

Answer 2: Hoarders who do not want to stop (the vast majority) are very hard to treat. If this is lifelong behavior, she will likely continue. Sometimes when it really gets out of control, external agencies (like the board of health) get involved. People who hoard things see the stuff they hoard as having some value now or in the future.

---

FREE Hoarded House Clearance Asset Recovery Service…

Our pre house clearance asset recovery service is 100% FREE. If we find NOTHING in the property then we ourselves expect nothing, no charges, no fees. We only get paid if we locate items of value and of course if you ask us to undertake the actual clearance after the search has been completed.

Please take a minute or two to read our page about our FREE Hoarded Houses Clearance Asset Recovery Service.
Related Posts