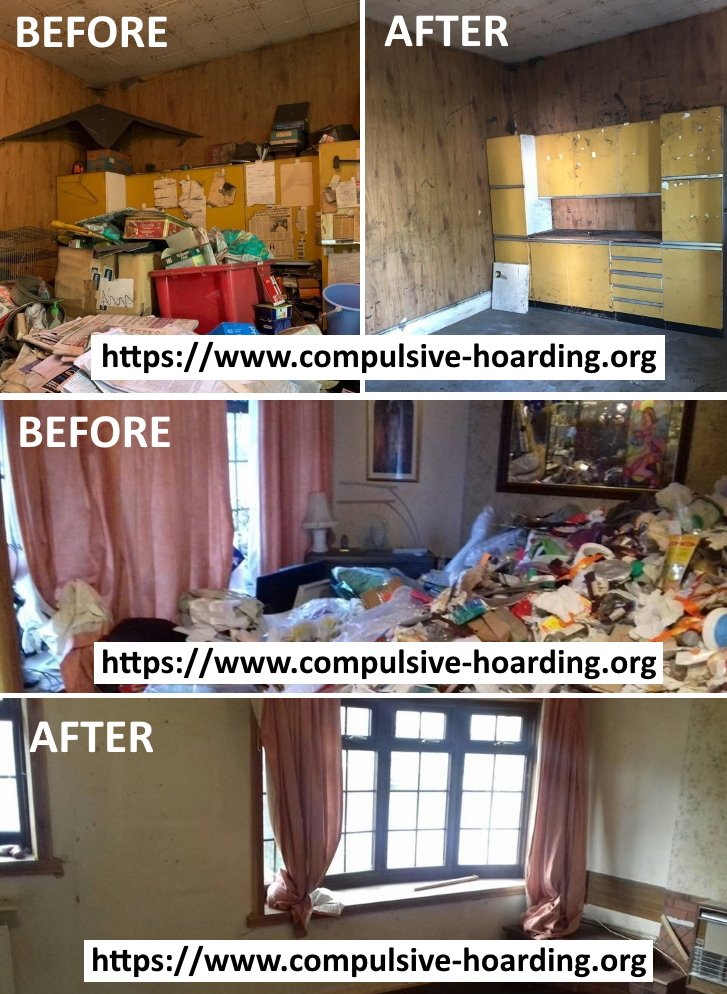 Question: Hi. My roommate, who has been a friend of mine for several years, is exhibiting signs of being a hoarder (piles of newspapers, saving all mail, not being able to sleep in her bed because of having too much random stuff on it). I actually had to move out because it got so bad. Her family isn't on the other side of the country, and her boyfriend doesn't mind her mess, as long as she keeps it at her apartment. She is in complete denial about the problem. Is there any way for me to help her?

Answer 1: Motivation is the key, and it's hard to motivate another person. I assume you've been honest with her about why you moved out. Continue to be honest with her, but don't make demands, and don't expect her to make any changes. Good luck. Continued near the bottom of this page.
---
Clearing a hoarder's house? The Cluttered House Clearance Company offer professional compulsive hoarding clearing services in the UK. Specialists in cluttered hoarder house clearance.

Call us now to discuss your situation, let us tell you how our service works.

The Cluttered House Clearance company are fully licensed with the UK environment agency (Environment Agency Waste Carrier License NO #: CBDU284870), we are also members of AFTA.ORG.UK the Anti Fly Tipping Association.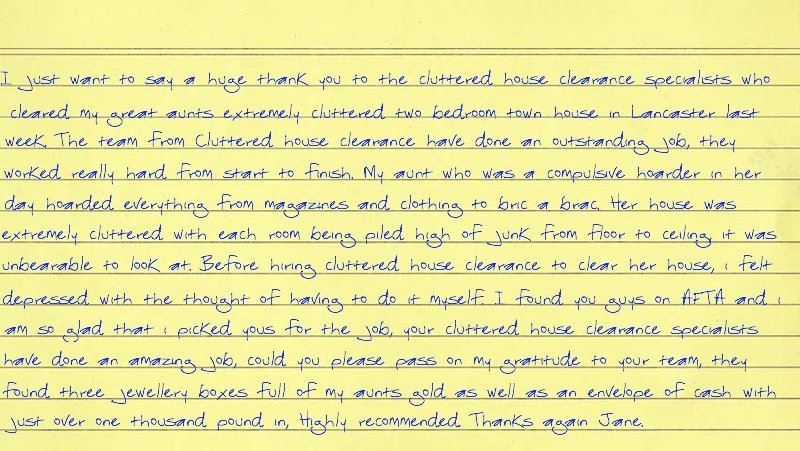 I just want to say a huge thank you to the cluttered house clearance specialists who cleared my great aunts extremely cluttered two bedroom town house in Lancaster last week. The team from Cluttered House Clearance have done an outstanding job, they worked really hard from start to finish. My aunt who was a compulsive hoarder in her day hoarded everything from magazines, clothing to bric a brac.

Answer 2: You might try finding some of the Web sites about compulsive hoarding to print out some information you can show her. It is true that denying the problem is very common. Some professional organizers provide treatment if the problem is not too severe and if you can convince her of the need to get her stuff organized so she can find things.

Answer 3: It is not clear there is a lot you can do to help this individual. One of the problems in working with OCD and related problems is that the person with OCD needs to put a lot of effort into the process. The most common reason for therapy to fail is probably because people refuse to do the work. They may be primarily motivated by fear and the desire to reduce or avoid it. The hoarding form of OCD is often difficult to treat in part because it is effective as a compulsion in avoiding anxiety and the person with OCD leaving minimal reason to try to change.
---
FREE Hoarded House Clearance Asset Recovery Service…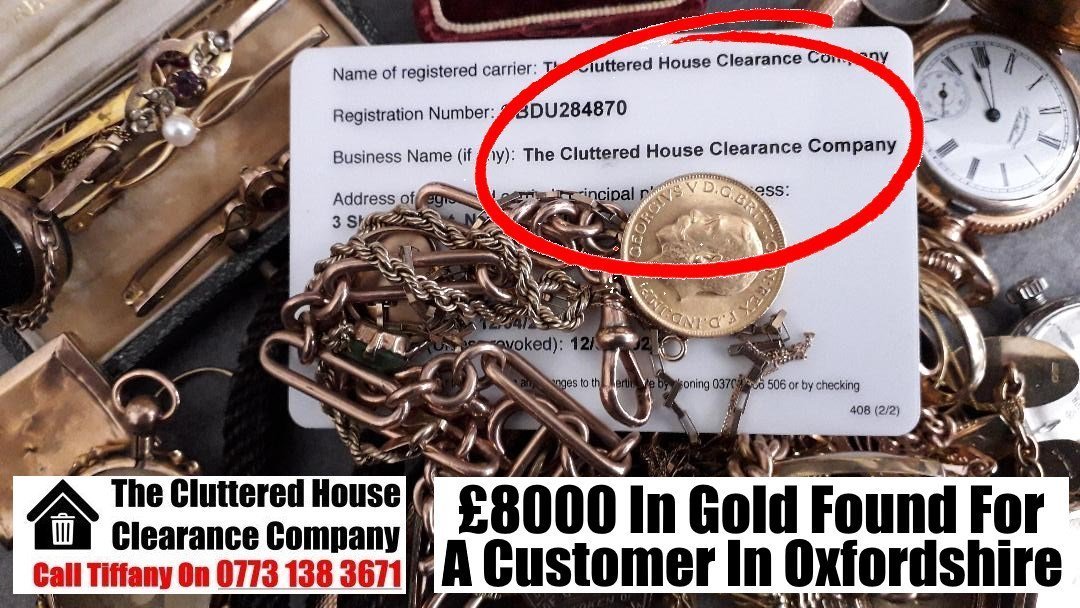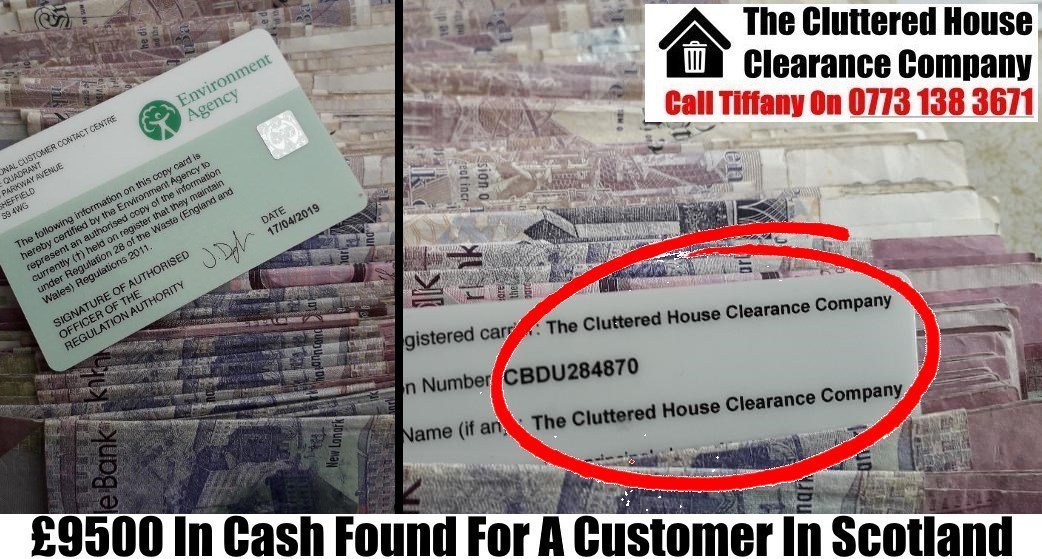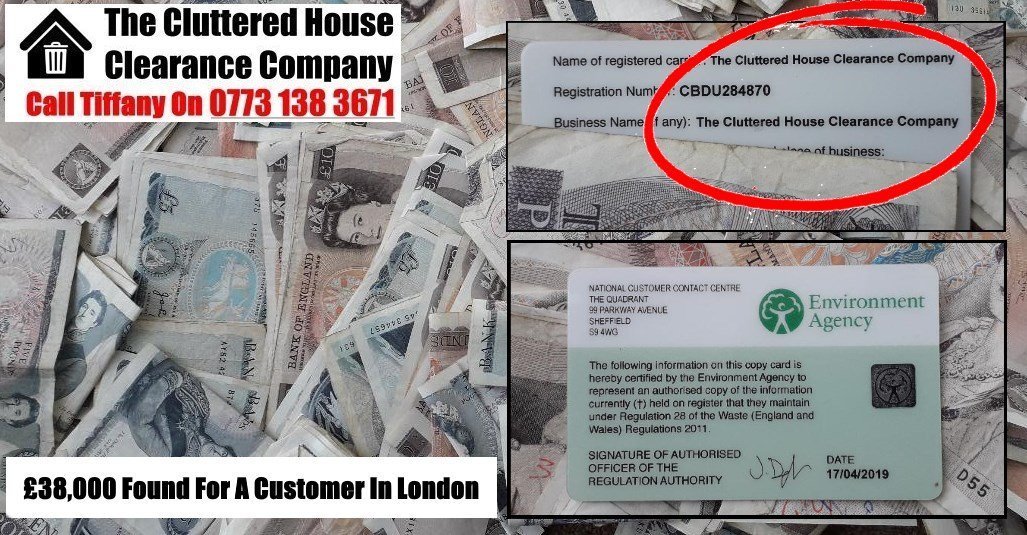 Our pre house clearance asset recovery service is 100% FREE. If we find NOTHING in the property then we ourselves expect nothing, no charges, no fees. We only get paid if we locate items of value and of course if you ask us to undertake the actual clearance after the search has been completed.

Please take a minute or two to read our page about our FREE Hoarded Houses Clearance Asset Recovery Service.
Related Posts