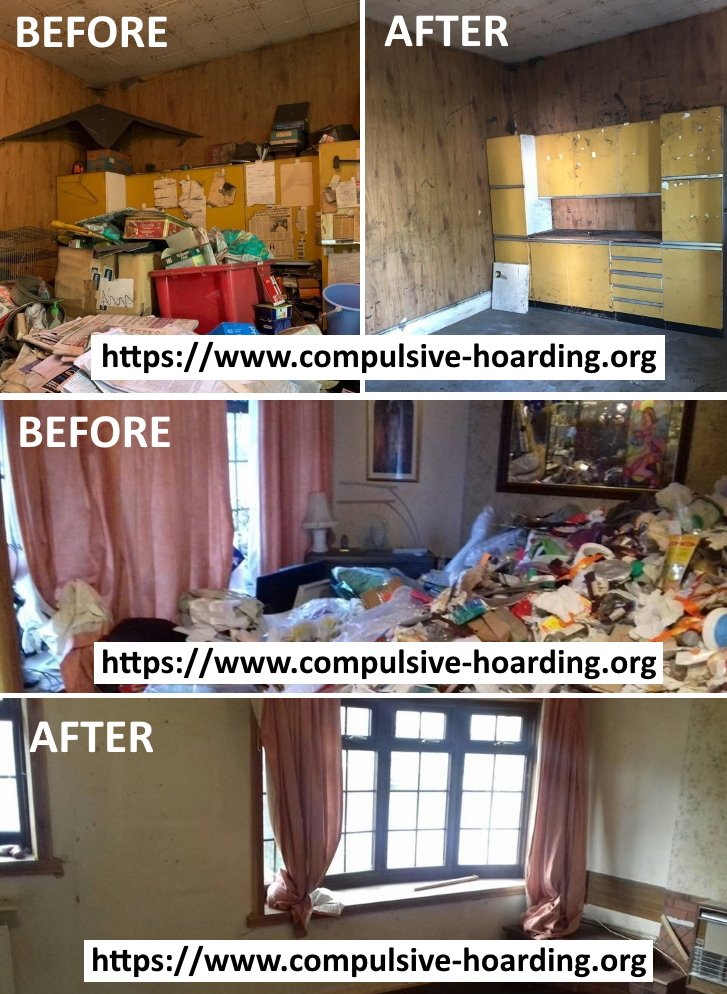 Question: I started CBT 3 weeks ago to work on my OCD hoarding and cluttering. I was not put on any medications at this time because the intern felt that a SSRI won't help with the hoarding and cluttering. I was told to try CBT first. Should I just wait and see, or should I press the medication issue?

Answer 1: Wait and see. There is pretty good evidence SSRIs are not as effective for hoarding as for other OCD symptoms. If a good and sustained effort at CBT does not produce some benefits (allow at least 6 months to see significant progress), then consider adding medication. CBT should include efforts to stop or reduce acquiring of new items (however you usually do this — buying, free things, etc.), gradual discarding of hoarded items starting with easier ones and working toward harder items, deliberate organizing of possessions you decide to keep, work on dysfunctional beliefs associated with hoarding (needing to have more than one copy/item, objects representing memory aids, excessive attachment to possessions as representations of one's identity or life experience, beliefs about being wasteful, etc.). Good luck. Continued near the bottom of this page.

---

Clearing a hoarder's house? The Cluttered House Clearance Company offer professional compulsive hoarding clearing services in the UK. Specialists in cluttered hoarder house clearance.

Call us now to discuss your situation, let us tell you how our service works.

The Cluttered House Clearance company are fully licensed with the UK environment agency (Environment Agency Waste Carrier License NO #: CBDU284870), we are also members of AFTA.ORG.UK the Anti Fly Tipping Association

I just want to say a huge thank you to the cluttered house clearance specialists who cleared my great aunts extremely cluttered two bedroom town house in Lancaster last week. The team from Cluttered House Clearance have done an outstanding job, they worked really hard from start to finish. My aunt who was a compulsive hoarder in her day hoarded everything from magazines, clothing to bric a brac.

---

Answer 2: In my experience, hoarding itself does not respond at all to medications. However, for some reason, people who hoard often get depressed and the medications will help with the depression.

---

FREE Hoarded House Clearance Asset Recovery Service…

Our pre house clearance asset recovery service is 100% FREE. If we find NOTHING in the property then we ourselves expect nothing, no charges, no fees. We only get paid if we locate items of value and of course if you ask us to undertake the actual clearance after the search has been completed.

Please take a minute or two to read our page about our FREE Hoarded Houses Clearance Asset Recovery Service.
Related Posts