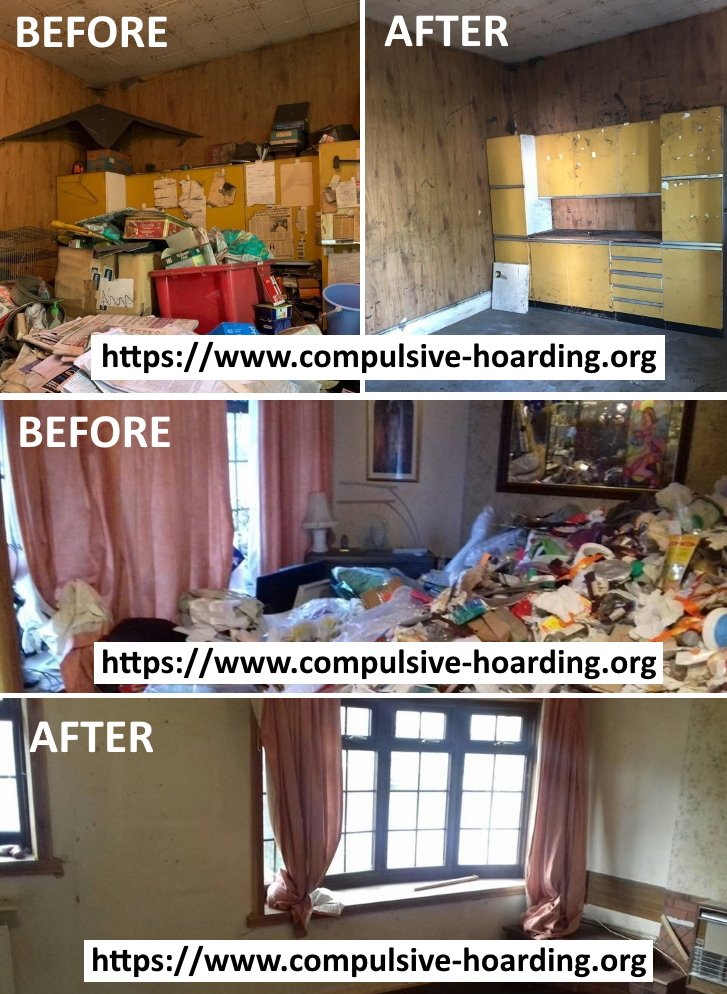 Hoarded House Clearance Case Study In Dudley:

Good morning, I need a quote to have a seven bedroom country house and double garage cleared in the Dudley area.

The house has been left in disrepair for over a year as myself and family members had no idea what to do with it after the passing of our great gran.

This house was once a family home to my great gran, great grandad and all their children.

After my great grandad passed away seven years ago, my great gran began hoarding, filling the once family home with enormous amounts of furniture, ornaments, rubbish, junk etc.

When she passed away, we went to visit the house to find out what the best approach was, that's when we realized the utter state that it is in, two of the floors can't be accessed due to the amount of clutter, the first floor is also extremely cluttered though my great gran managed to create a walkway amongst it.

We haven't visited the property since and all agreed it would be best to have a specialist company come in to clear the lot before we can agree on what to do with it once cleared.

I believe it would take a long time to clear due to the amount of rooms there is and the amount of stuff throughout.

Would it be possible if you could keep back any family photographs, jewellery, and medals that belonged to my great grandad?

Thank you in advance, Jim.

Continued near the bottom of this page.
---
Clearing a hoarder's house?

The Cluttered House Clearance Company offer professional compulsive hoarding clearing services in the UK. Specialists in cluttered hoarder house clearance.

Call us now to discuss your situation, let us tell you how our service works.

The Cluttered House Clearance company are fully licensed with the UK environment agency (Environment Agency Waste Carrier License NO #: CBDU284870), we are also members of AFTA.ORG.UK the Anti Fly Tipping Association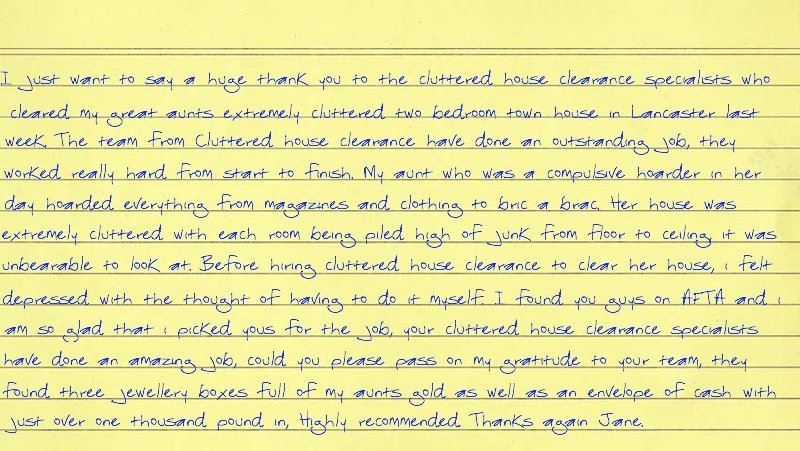 I just want to say a huge thank you to the cluttered house clearance specialists who cleared my great aunts extremely cluttered two bedroom town house in Lancaster last week. The team from Cluttered House Clearance have done an outstanding job, they worked really hard from start to finish. My aunt who was a compulsive hoarder in her day hoarded everything from magazines, clothing to bric a brac.

---

Hoarded House Clearance Case Study In Dudley Continued:

Our team of hoarded house clearance specialist agreed it would take 3 days to clear the whole house.

The team arrived at the property at 9am on the first day to begin the clearance.

They started with the first floor and cleared a floor per day.

In order to access most of the downstairs rooms, the team first had to clear the hallways, it took three hours in itself due to the amount of rubbish and clutter throughout.

From the hallways we managed to salvage around 15 boxes of usable items to be donated to charity, and found some valuable items to be kept back for Jim.

Once the hallways were cleared, the team split up to begin clearing the downstairs rooms, the rooms consisted of a lounge, a games room, a kitchen, a conservatory, a dining room, and a pantry, as well as three storage cupboards.

The team used the lounge as a base once it was empty, they stored all items for charity as well as valuable items for Jim.

Most of the furniture was able to be donated along with a huge amount of clothing, bedding, crockery, books and ornaments.

On the second day the team cleared the second floor.

There was four bedrooms, two bathrooms and two storage cupboards on the second floor.

Most of the bedrooms hadn't been touched in a long time, they remained as children's bedrooms with old toys in as well as a large amount of rubbish and empty boxes.

A large amount of bedding and towels were donated to cat and dog shelters, and a huge amount of furniture, toys and clothing were donated to charity.

The team managed to find some antique toys for Jim.

On the third day, the team cleared the top floor, this floor had the master bedroom, another bedroom used for storage and a bedroom that was used as an office.

The team managed to find Jim's great grans jewellery, the war medals, some antiques, two paintings and a lot of family photographs.

Jim returned to the property on the third day where the team showed him around, returned the keys to him and gave him the valuable items that were found throughout the clearance.

Jim was amazed at how fast our team worked to get the house cleared.

---

FREE Hoarded House Clearance Asset Recovery Service…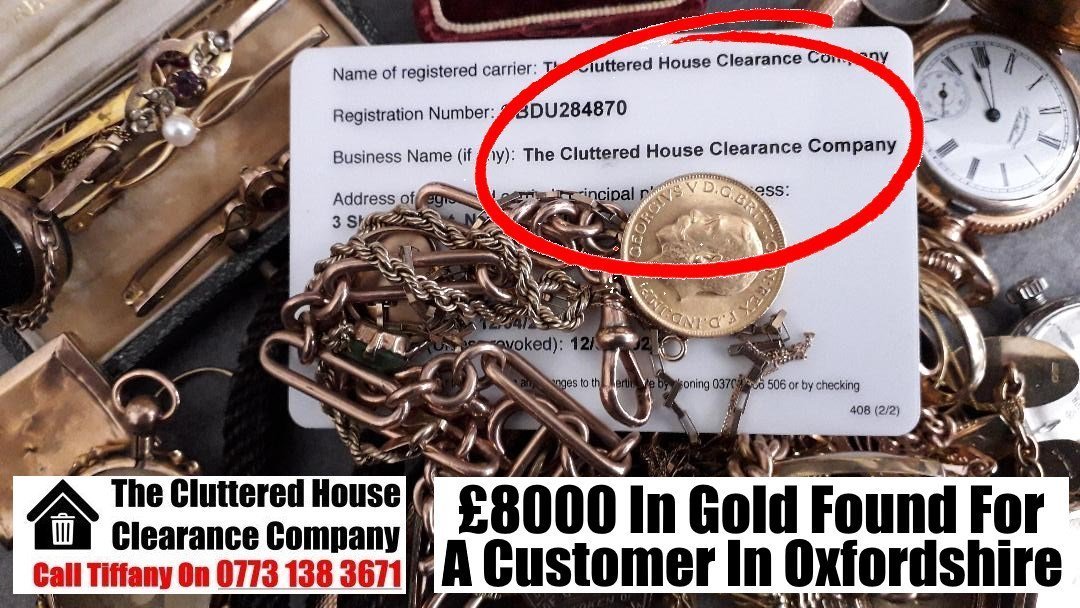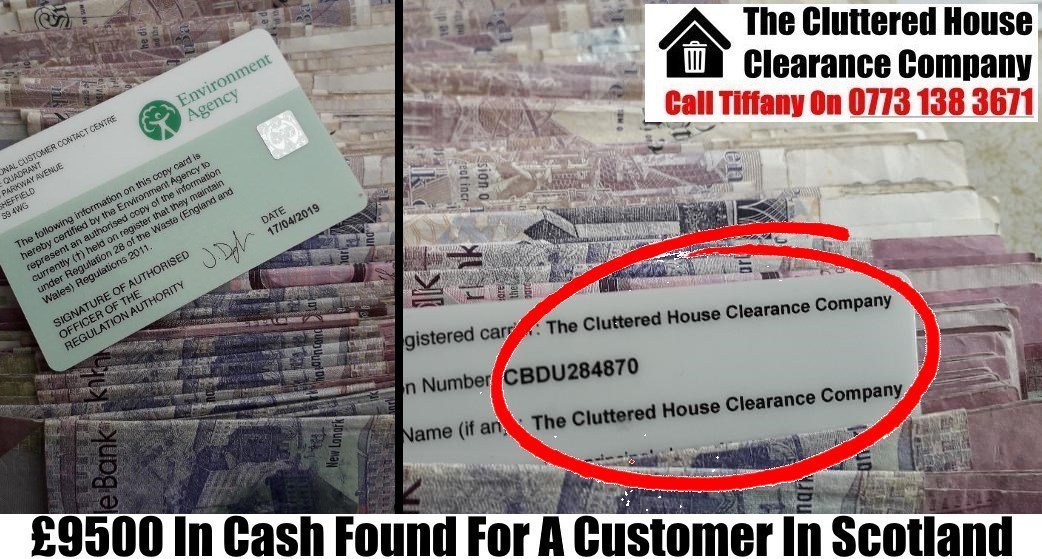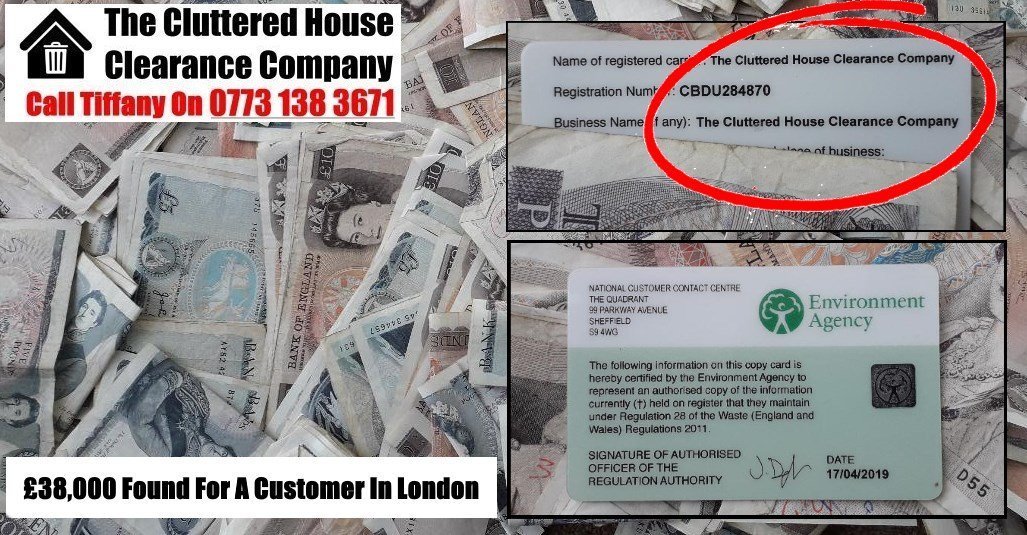 Our pre house clearance asset recovery service is 100% FREE. If we find NOTHING in the property then we ourselves expect nothing, no charges, no fees. We only get paid if we locate items of value and of course if you ask us to undertake the actual clearance after the search has been completed.

Please take a minute or two to read our page about our FREE Hoarded Houses Clearance Asset Recovery Service.
Related Posts