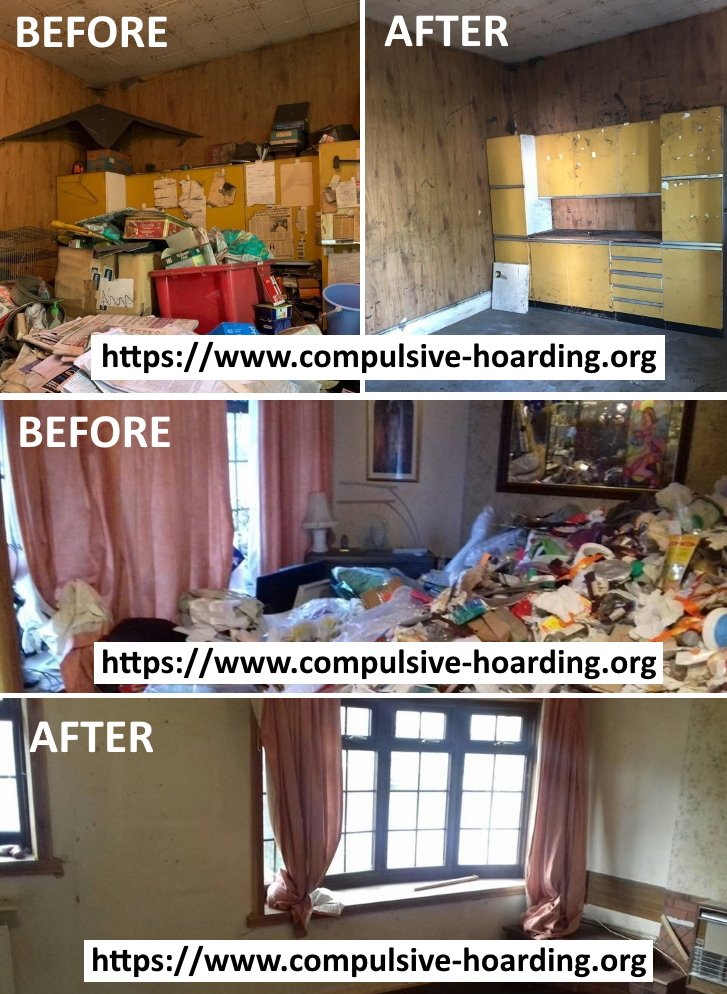 Hoarded House Clearance Case Study In Leicester:

Good Afternoon, I am requesting a quote to have a three bedroom first floor flat in Leicester cleared.

The tenant who has sadly passed away has somewhat accumulated a large amount of clutter over the course of twelve years, I would personally say she was a hoarder.

The rubbish mainly consists of cardboard boxes, bubble wrap and empty food waste, the furniture does not look to be in the best of condition, though I do believe that some stuff could be donated to charity such as books etc.

Everything in the flat is to be cleared so that I can focus on redecorating ready for a new tenant.

All carpets and appliances are to be removed too.

Thank you, Lisa.

Continued near the bottom of this page.
---
Clearing a hoarder's house?

The Cluttered House Clearance Company offer professional compulsive hoarding clearing services in the UK. Specialists in cluttered hoarder house clearance.

Call us now to discuss your situation, let us tell you how our service works.

The Cluttered House Clearance company are fully licensed with the UK environment agency (Environment Agency Waste Carrier License NO #: CBDU284870), we are also members of AFTA.ORG.UK the Anti Fly Tipping Association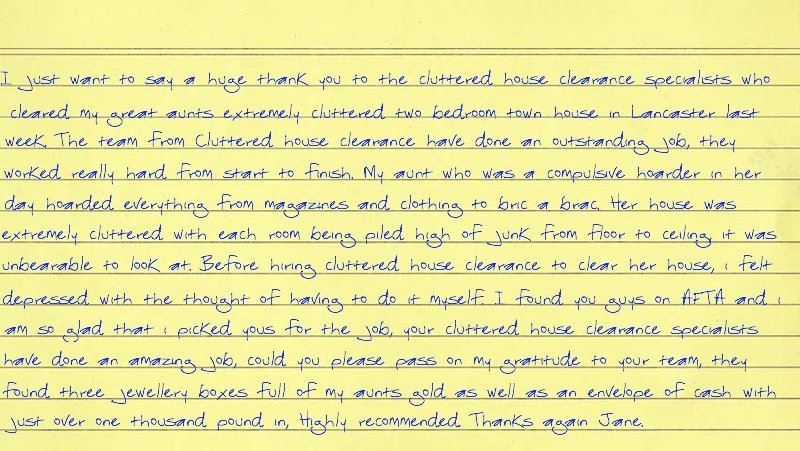 I just want to say a huge thank you to the cluttered house clearance specialists who cleared my great aunts extremely cluttered two bedroom town house in Lancaster last week. The team from Cluttered House Clearance have done an outstanding job, they worked really hard from start to finish. My aunt who was a compulsive hoarder in her day hoarded everything from magazines, clothing to bric a brac.

---

Hoarded House Clearance Case Study In Leicester Continued:

Our team of five specialists met Lisa at the property at 9am, once Lisa showed us around; we agreed that the clearance could be done in one day.

The team started straight away, they began by clearing the hallways to make easy access when clearing the rest of the rooms.

A whole van load of rubbish including the carpets was removed from the hallway, the team managed to sort two boxes of books and clothing from the hallway to be donated to charity.

They then moved onto clearing the lounge, most of the furniture apart from a nest of tables had to be recycled due to wood worm, the sofa had been piled with empty pizza boxes and food waste rotting the leather, a huge amount of rubbish was cleared, including the carpets, eight boxes of books, cds, dvds, ornaments and new stationary was donated to charity.

The team split up to clear the bedrooms, the beds and wardrobes were able to be donated to charity as they were surprisingly in good condition, the mattresses had to be recycled, the bedrooms had been filled with boxes of new items such as perfume, gift sets, clothing, books etc, this was all able to be donated.

Finally the team removed the bathroom furniture and rubbish.

Lisa returned to the property, she was amazed at how different the flat looked empty.

---

FREE Hoarded House Clearance Asset Recovery Service…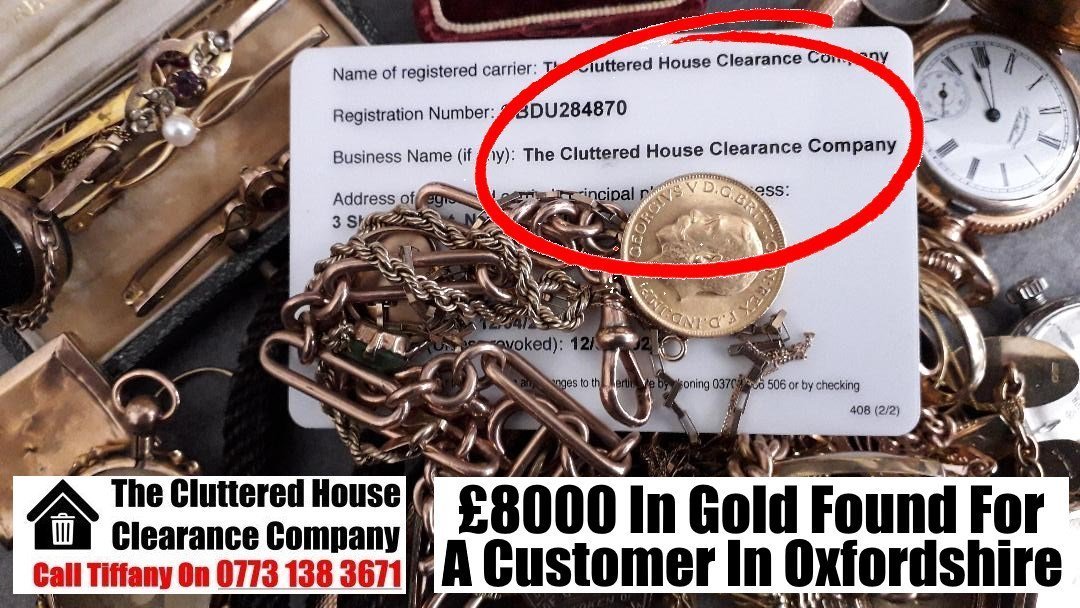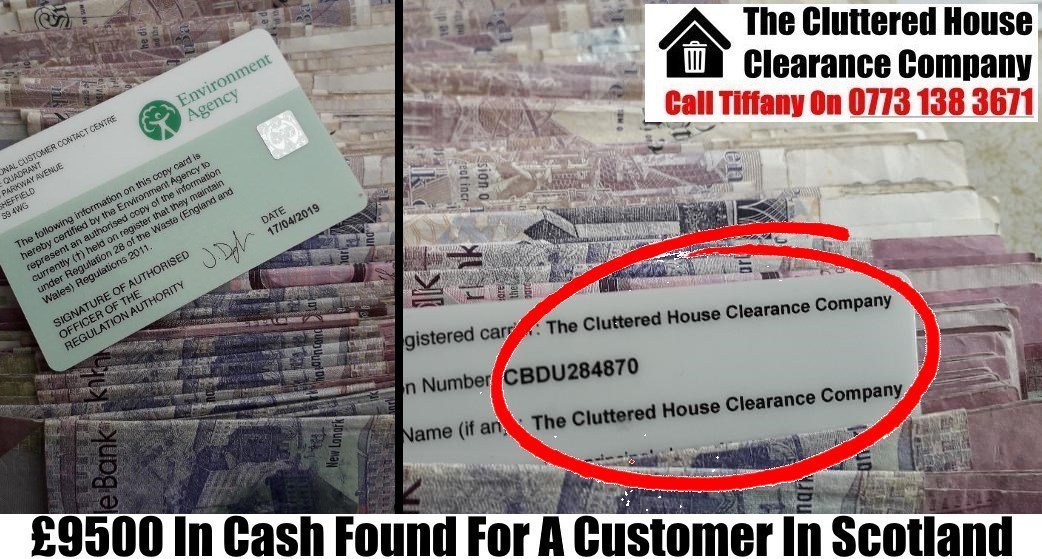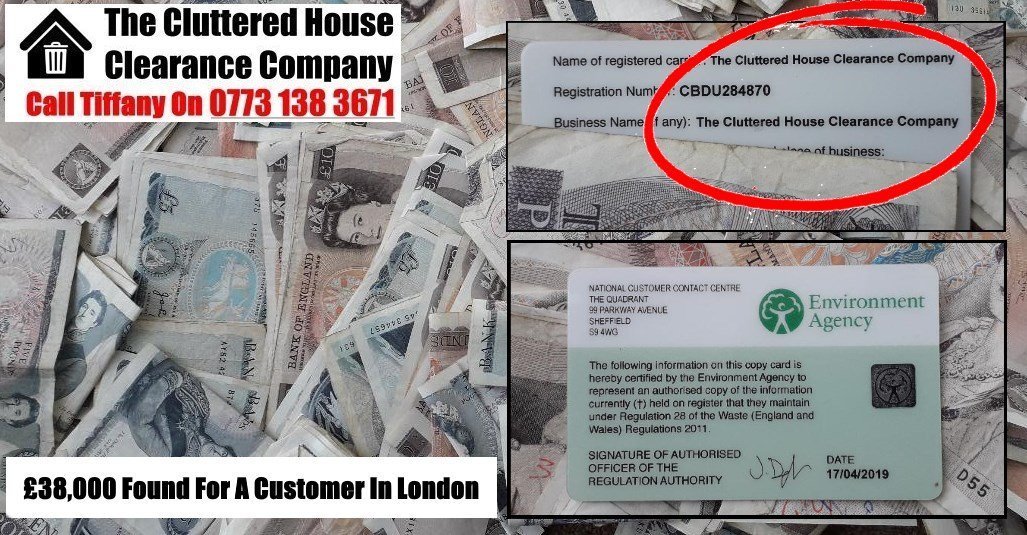 Our pre house clearance asset recovery service is 100% FREE. If we find NOTHING in the property then we ourselves expect nothing, no charges, no fees. We only get paid if we locate items of value and of course if you ask us to undertake the actual clearance after the search has been completed.

Please take a minute or two to read our page about our FREE Hoarded Houses Clearance Asset Recovery Service.
Related Posts