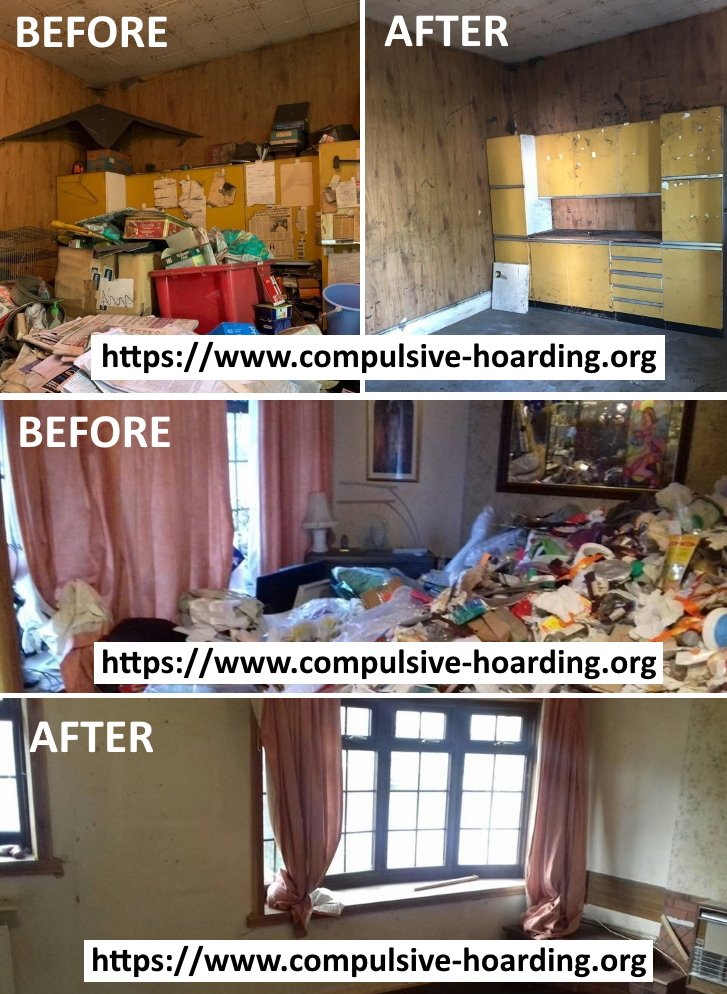 Hoarded House Clearance Case Study In Luton:

Hi, My brother and I have been left an old relatives house when she passed away. We visited the house this morning to see what we should do with it, and have realized that the relative has been a compulsive hoarder throughout her life.

We need a complete specialist house clearance to have her home cleared in order for us to sell it.

The house has four bedrooms, a lounge, a dining room, two bathrooms, a kitchen and a conservatory, and is situated in the Luton area.

After removing the front door to gain access, we have looked around to see if we could undertake the clearance ourselves, it is just too big a job. There is rubbish and junk piled to the ceiling in some rooms.

There are boxes of brand new items piled high also, we have removed a few things that had some value, the rest is to be completely cleared.

Is this something you can help with? Thank you, Alice.

Continued near the bottom of this page.
---
Clearing a hoarder's house?

The Cluttered House Clearance Company offer professional compulsive hoarding clearing services in the UK. Specialists in cluttered hoarder house clearance.

Call us now to discuss your situation, let us tell you how our service works.

The Cluttered House Clearance company are fully licensed with the UK environment agency (Environment Agency Waste Carrier License NO #: CBDU284870), we are also members of AFTA.ORG.UK the Anti Fly Tipping Association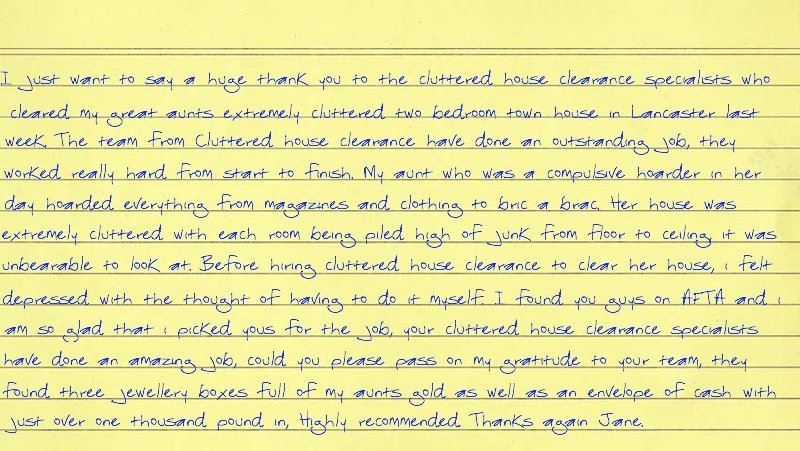 I just want to say a huge thank you to the cluttered house clearance specialists who cleared my great aunts extremely cluttered two bedroom town house in Lancaster last week. The team from Cluttered House Clearance have done an outstanding job, they worked really hard from start to finish. My aunt who was a compulsive hoarder in her day hoarded everything from magazines, clothing to bric a brac.

---

Hoarded House Clearance Case Study In Luton Continued:

We agreed it would take two days with a team of five of our hoarded house clearance specialists to completely clear.

On the first day, the team began by clearing the hallways leading from the front door, boxes of ornaments, bags of rubbish, loose clothing, and broken appliances piled high throughout the hallways, most went to recycling, we managed to donate eight boxes of usable goods to charity.

Once the hallways were clear, the team split up to clear the kitchen, lounge and conservatory, a large amount of rubbish piled high throughout these rooms, with bottles of urine, food waste and verminous rubbish amongst it all.

It took four hours to clear these rooms completely with very little to be salvaged for charity due to the verminous waste.

After these rooms were cleared, the team managed to clear the dining room and one of the bedrooms, the bedrooms were the least cluttered, most of the furniture was in fairly good condition, and we managed to donate some to charity.

On the second day, the team finished off my clearing the remaining three bedrooms and the bathroom.

Most of the rubbish had been cleared by this point, leaving a large amount of usable furniture, ornaments, clothing, books and brand new items including appliances that were donated to charity.

All the carpets and curtains were removed too.

Alice and her brother are now able to move on with the empty property.

---

FREE Hoarded House Clearance Asset Recovery Service…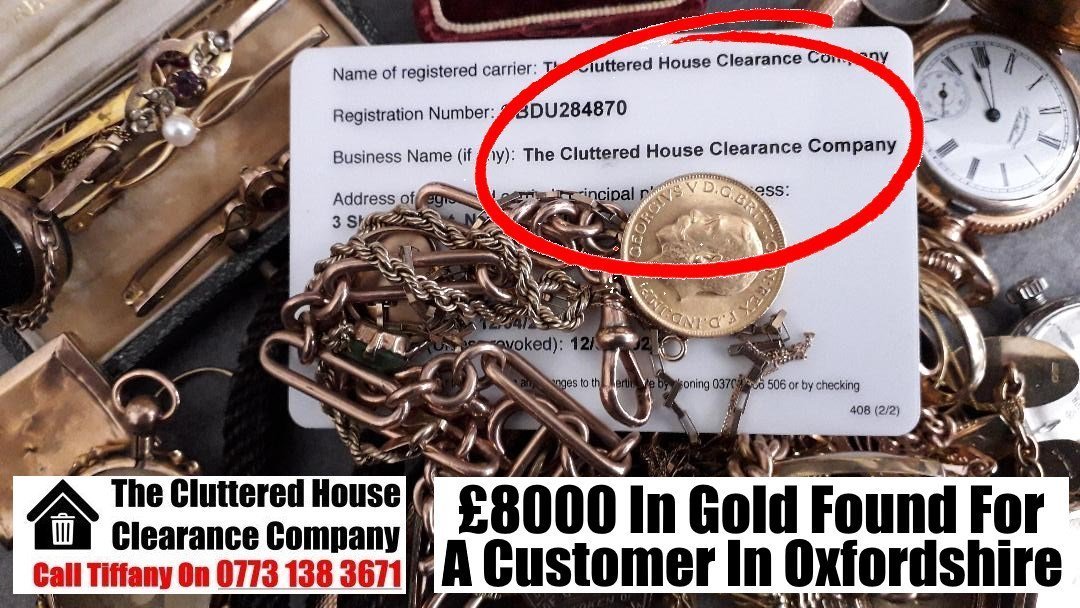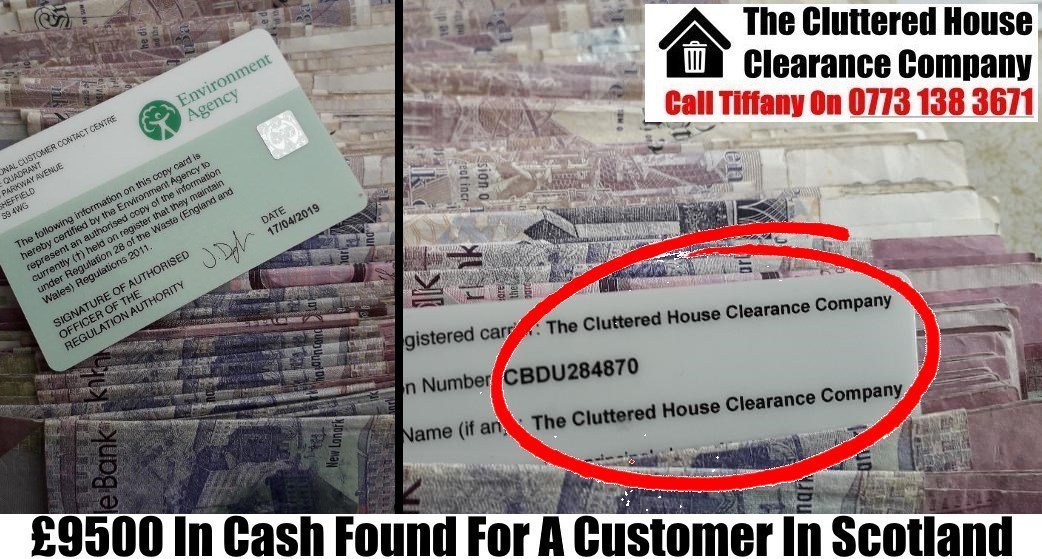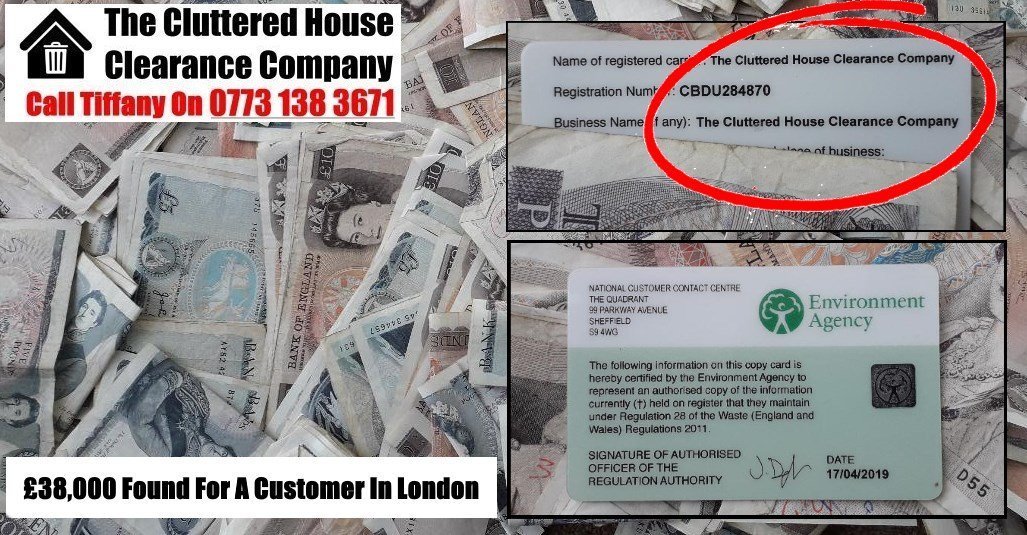 Our pre house clearance asset recovery service is 100% FREE. If we find NOTHING in the property then we ourselves expect nothing, no charges, no fees. We only get paid if we locate items of value and of course if you ask us to undertake the actual clearance after the search has been completed.

Please take a minute or two to read our page about our FREE Hoarded Houses Clearance Asset Recovery Service.
Related Posts